7. Grapes and Raisins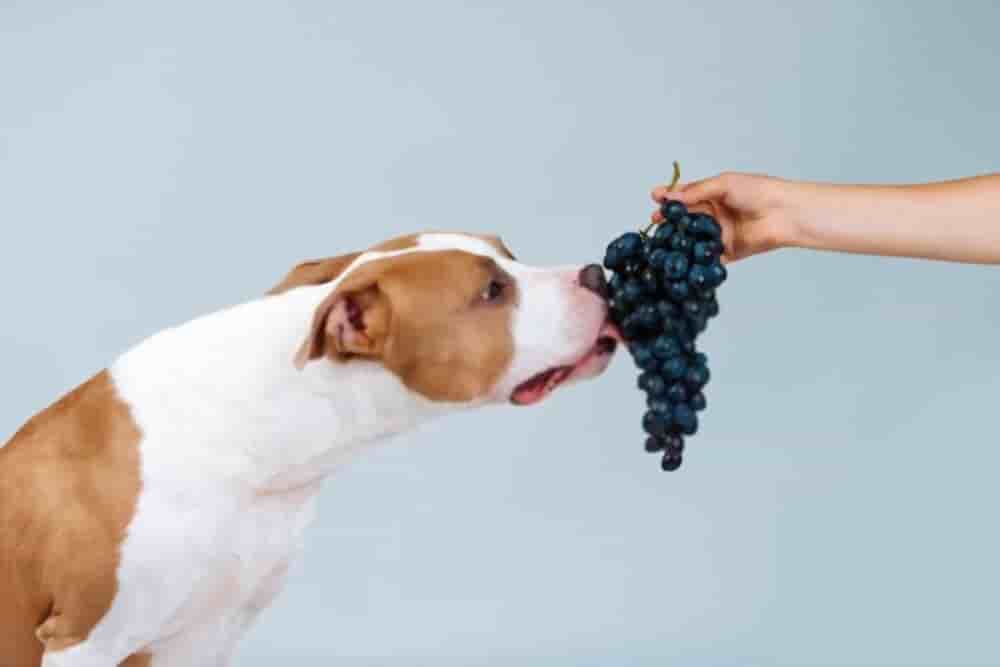 You may think that feeding your dog fruits like grapes or raisins would be alright, but these type of fruits can be highly toxic to your dog and it can lead to kidney failure in your pup!
Research has yet to prove why grapes and raisins are so possibly harmful to dogs. in 2016, the Animal Poison Control Center got more than 3,700 calls concerning grapes and raisins.
Scientists are still trying to identify the substance in grapes and raisins that is toxic to dogs, so until they get it figured out you would be wise to stop feeding grapes or raisins to your pet. It's always better to be safe than sorry.