12. Bulldog
the English bulldog is known for being a muscular, hefty dog with a pushed-in nose and wrinkly (yet handsome) face. This breed can weigh up to fifty pounds, and it is thought to have first been bred in the 1600s. It first began appearing in paintings in the 1700s. One such example is the painting of a bulldog by Philip Reinagle, which shows the breed's muscular build and pushed-in nose.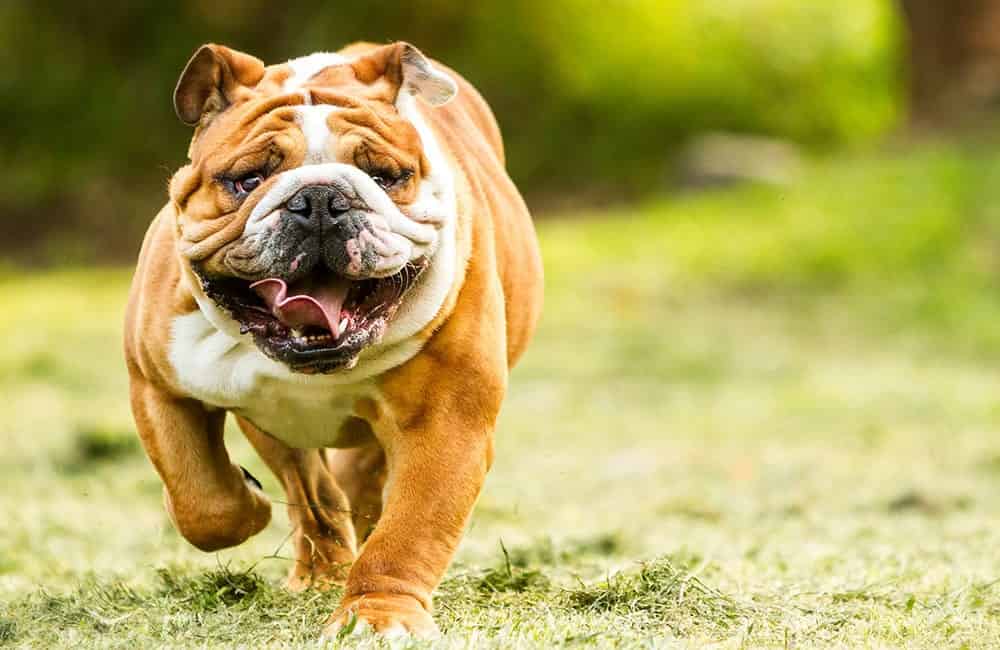 The bulldog was bred to bait bulls during bullfights, an archaic practice that was outlawed in England for its brutality. This blood sport is what gave bulldogs their massive jaws and muscular builds.
Bulldogs are one of the most popular breeds of dogs and for good reason – they're friendly, silly, and easy to train. However, they can be a little hard to manage because they're so willful and they're prone to obesity, so it's important to keep an eye on their diet. Bulldogs are also susceptible to a number of health issues, so it's a good idea to buy pet insurance for them. Companies like Geico offer pet insurance, so you can be sure your bulldogs are covered.
Average price: $2,000*
country of origin: England