4. Bedlington terrier
the Bedlington terrier is a gentle dog that was once bred to hunt vermin. They are now a popular racing dog and frequent candidate in dog shows. This breed is known for its powerful swimming skills, despite its docile appearance.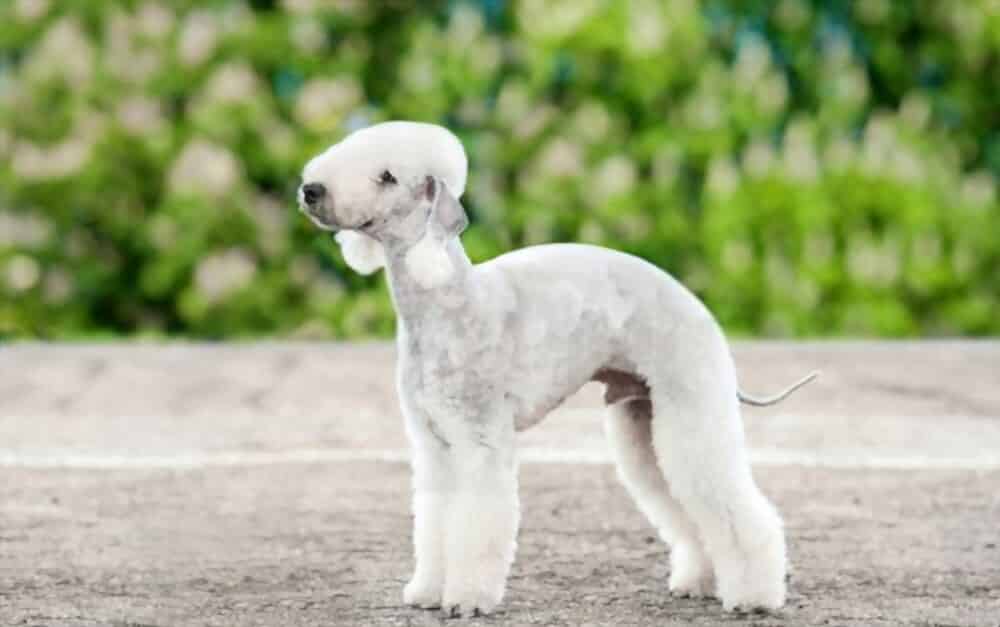 The dog breed, which originated in Northumberland specifically, is fit to kill another dog of its weight class, though it is friendly with humans (particularly children). It has a long lifespan of 13.5 years and is closely related to the whippet.
These lively and affectionate terriers still have excellent hunting instincts, as well as a keen sense of smell. The Bedlington terrier reaches eighteen inches in height, maximum, and you can catch it wowing audiences at various NBC dog shows. The Bedlington, in addition to being a hunter and show dog, makes for a great companion and family pet.
Average price: $1,800*
country of origin: northeastern England