7. Bouvier des Flandres
the bouvier des flandres is a herding dog that originated in belgium. This breed was used for centuries as a working dog on Belgian farms, performing a variety of tasks such as cattle roving, cart pulling, and sheep herding. Today, the Bouvier is still used as a working dog in Europe but is also popular as a guard dog and police dog. American cops tend to prefer german shepherds or Belgian Malinois, but the Bouvier is a versatile breed that can excel in any role.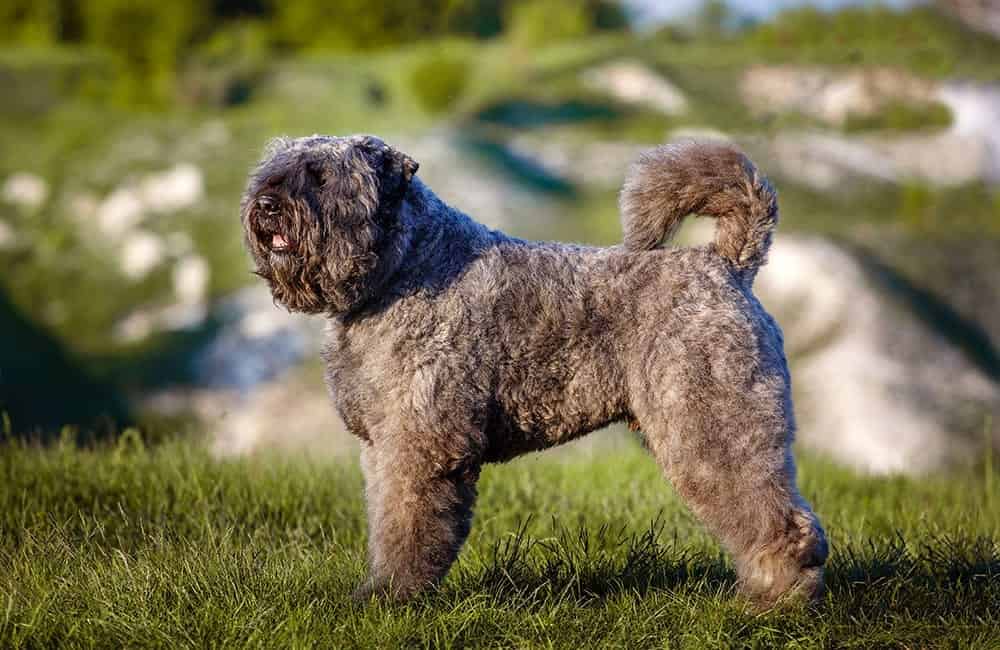 The Bouvier is an aloof breed, but it is not aggressive. On the contrary, it is good with families and very loyal. It is calmer than other breeds, making it a great choice for families. Fun fact: Bouvier's name originated from its breeding city of Flanders, Belgium.
Bouviers des Flandres are gentle giants that can weigh up to 100 pounds and stand up to 26 inches tall. These dogs need a lot of exercise and activity but are perfect for families that love the outdoors. With a lifespan of 10-12 years, the Bouvier des Flandres is a great addition to any home.
Average price: $2,000*
country of origin: northern Belgium