Pet parents, beware! If you decide to be the owner of this furry friend, you'll need to be prepared to face some challenges. You'll need to act fast when it comes to chewing, scratching, nail clipping, and bouncing off the walls. What if you don't? It could cost you big time. Pet care professionals around the world help, but addressing these behaviors or concerns can be extremely costly.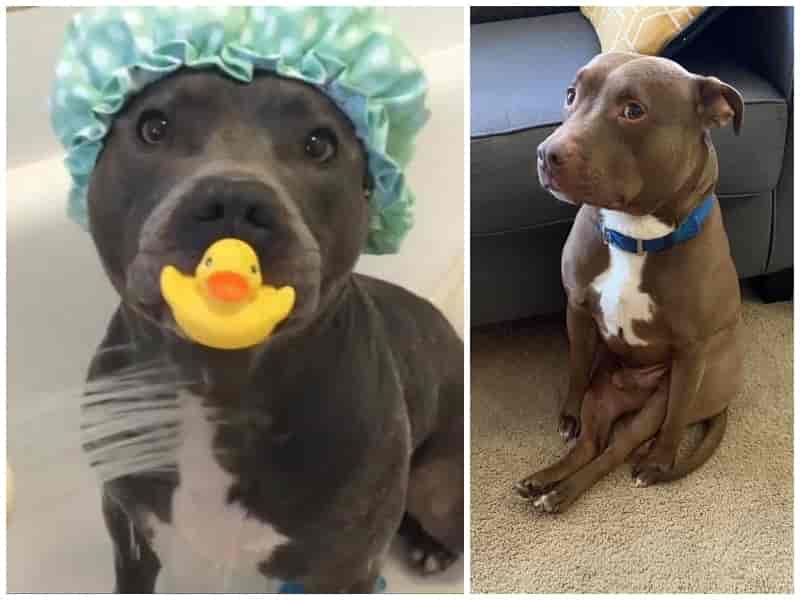 Pets need to be groomed, but instead of taking them to the groomer, you can do it at home. This article will walk you through some tips and tricks. These hacks are simple but useful for our day-to-day problems with your pet. They will also help us get closer to them.
We all love our pets, and we do everything we can to ensure that they are healthy and happy. We've compiled 17+  hacks that will help pet owners to provide their pets with better mental and physical health. These helpful hacks will work to make the life of a pet owner easier.
1. Dry Sheet for Picking up Dog Hair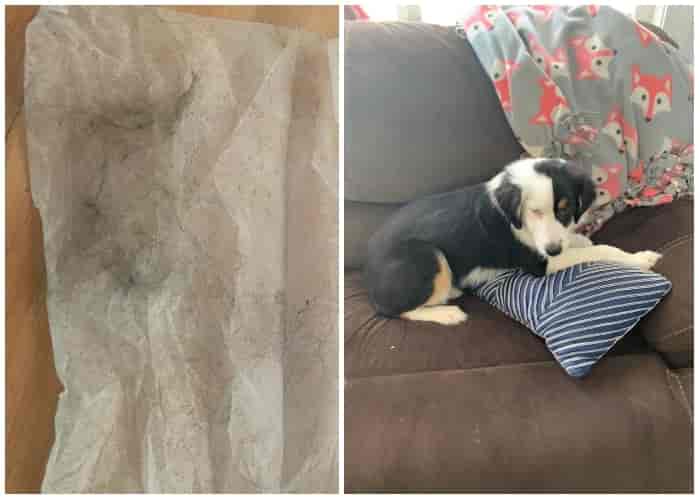 Finally, a way to pick up dog hair around the house without pain!  If it's not being vacuumed up from all around the house, it's getting stuck to clothes. Picking up a stray clump of dog hair off a shirt is a painful task. But, with some clever tricks, the job becomes a lot easier. One of the most useful hacks is to use dryer sheets. They can pick up stray dog hair on cloth that you couldn't normally access before.
Whenever your pet sheds all over the furniture, simply take a dryer sheet and wipe it across the fabric. You'll see all of their hair stick to it, and you don't have to do any more work!
2. Baking Soda Makes the Pee Smell Go Away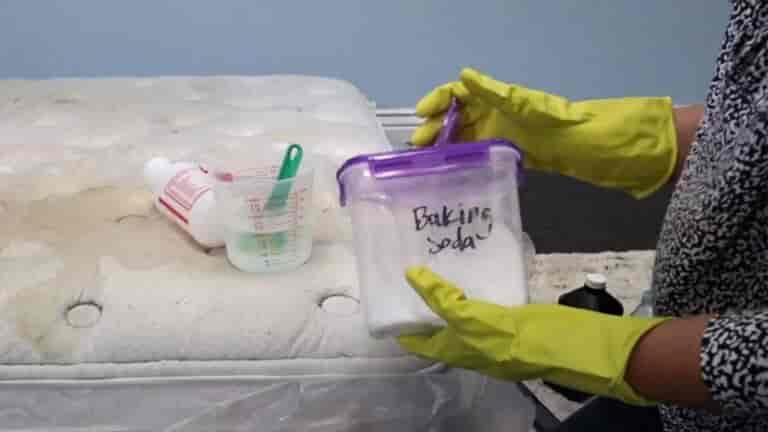 When dogs are still new to bathroom training, they might forget where to go after they pee. This can result in urinating on the carpet. Even if you clean it up right away, the smell from our dog's peeing can often linger in the air even after we've cleaned it up.
First, we must ensure that the area has been wiped with baking soda. After the baking soda has been applied to the affected area, we need to wait 20 minutes before we can vacuum it up.
3. Walnut Covers up Scratch Marks on Furniture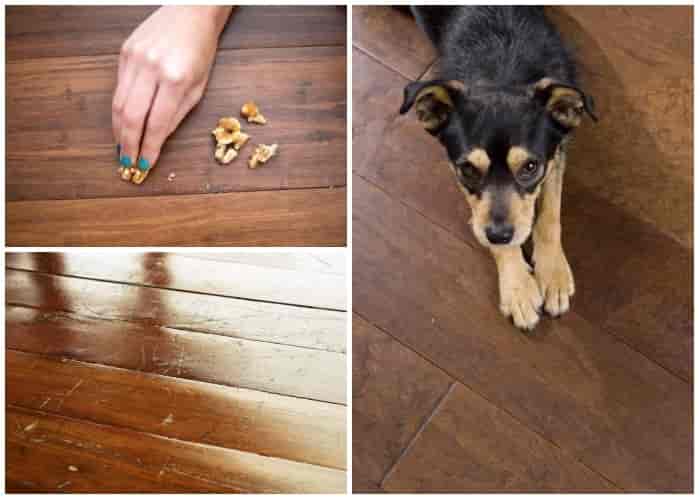 It's a battle we all face. Whether it's cats or dogs.  Everyone knows that pets can scratch furniture. We can try all we want to get them not to do it, but our efforts are in vain. One solution is to cover the scratches with walnuts. This simple technique will save you time and money later on.
Uh-oh. You have a scratch on your favorite piece of furniture. To hide it, all you need is natural walnut oil! Walnuts are very effective for concealing scratches in wood furniture. Apply the walnut oil to the scratch, and it will be covered!
4. Packing Tape Handy for Picking Up Loose Pet Fur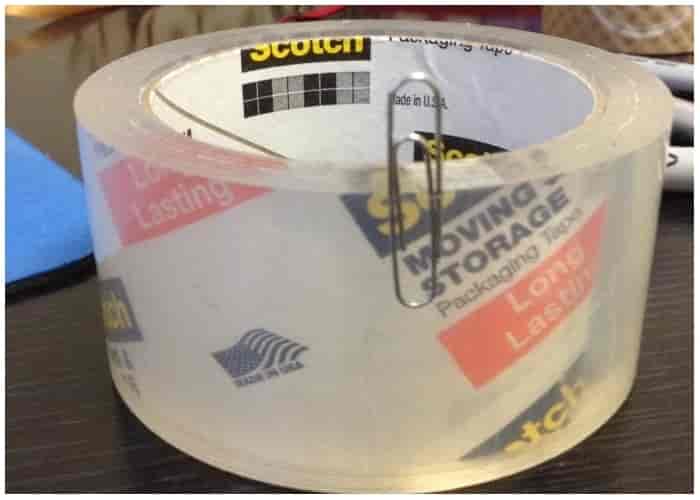 Is petting dogs blissful? Yes! But can their hair cause your clothes to disagree? Absolutely. The great thing about packing tape is that you can use it as a quick hack to rid yourself of unwanted dog hair that's been adhering to your outfit. You have a superhero tool in your hands to seamlessly remove the hair from clothes and fabrics.
One of our favorite tricks is to use packing tape to pick up all the dog hair on your clothes, saving you the time and discomfort of petting and brushing them.
5. Chasing Bubble for a Nice Afternoon Run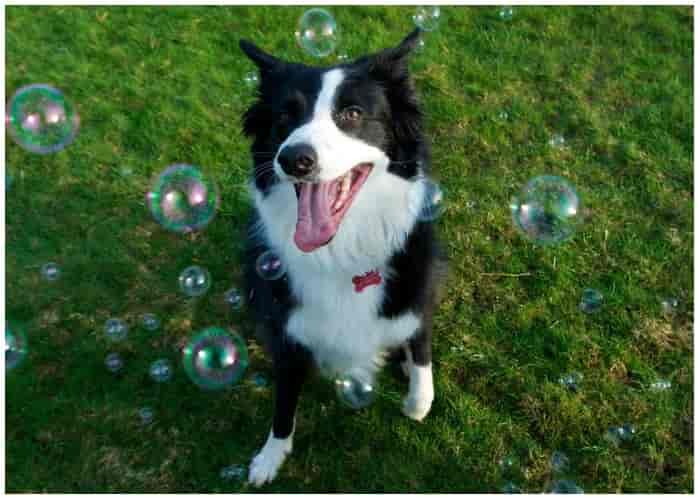 Dogs love to chase things — and really, who can blame them? It may be their favorite activity of all. And we can make it more than just a game: Playtime is a healthy, necessary break for pets. The most common way to get Fido ramped up for a good time is to play with bubbles!
It's important to give our canine friends some exercise every day. Let's take advantage of their natural instincts and teach them to chase bubbles! This will be both fun and healthy for them. Besides chasing, this will allow them to bounce and play. A good workout for their hearts.
6. Turn Old Clothes into Tug Toys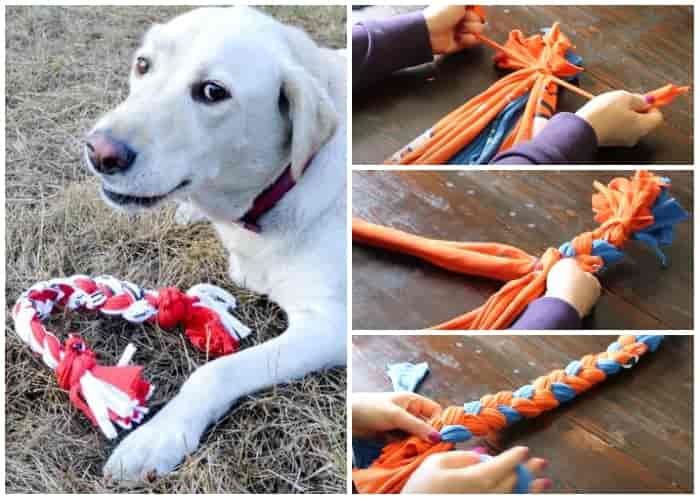 Chances are that you are not one of the lucky ones who play with their pets every day. Tug toys are a favorite game for most pets, but these toys can cost a lot of money. Luckily, you don't have to buy these toys to get your pet interested in playing! You can make tug toys out of old t-shirts or other materials.
Rather than throw out an old t-shirt, we can use it as a tug toy for our pets. It's more efficient and cheaper than buying a toy, and your pets will love the homemade tug-of-war.
7. Simple Frozen Dog Treats to Make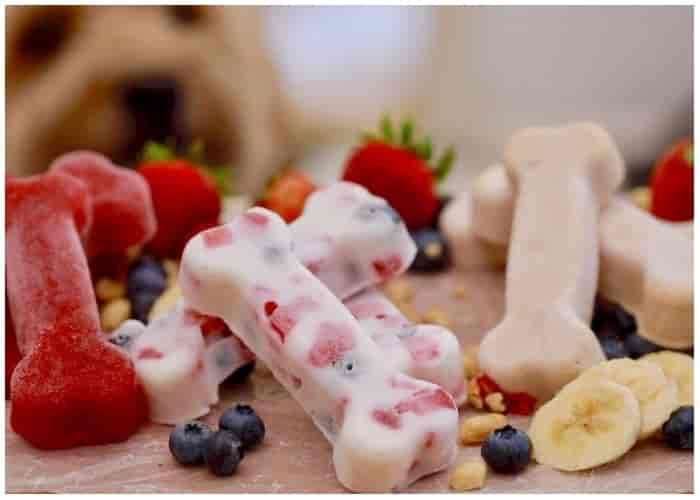 Treat your pet in a way that matters to them. We can make some frozen dog treats at home. Freeze our favorite snacks like banana slices, peanut butter, and cheese in small containers. Afterward, cut them into small pieces and put them in the fridge. When you want to give your pet a treat, just let it go free in the house for a few minutes and then bring it back in when the time is up.
We need to make some frozen treats for our dogs on this hot summer day. All we need is some ice and broth and we'll have a delicious, refreshing dish. They're going to like it.
8. Alternating Toy Choices for Interacting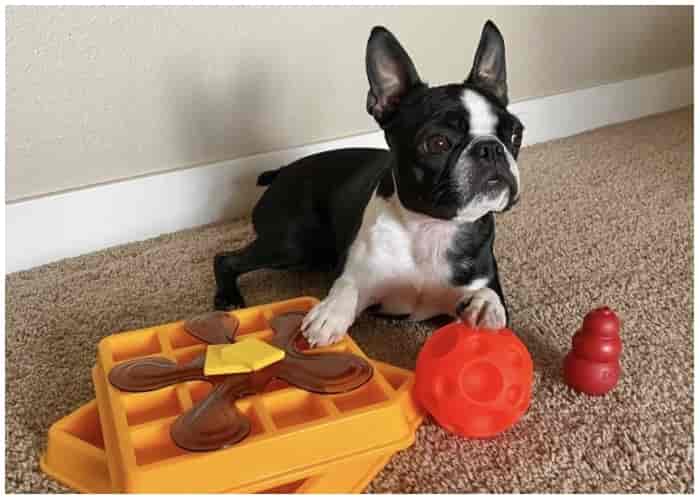 New things get boring for dogs after a while. They also get bored of their old toys. One way to keep their attention is to vary their access to these items. For example, give them a toy every day and then put it away the next day.
Of course, it's always good to switch up the toys every now and again. It's like how my dog will respect the blue ball after a month of not seeing it. The best way to keep your dog (and your pup) happy is with variety. Just like how we can change up colors or shapes, you can change the toys you give your pup. It's always good to mix things up now and then.
9. Make a Habit of Brushing Teeth
Dental problems in pets are not rare. In order to avoid a costly dental visit, we can brush our pet's teeth daily to help them maintain a healthy mouth. In addition, we should add brushing as a practice in the grooming sessions of our pets as well as for those who come to us as clients or patients.
Of course, we can always use a toothbrush. We just need to pick the right one. There are human brushes, dog brushes, and cat brushes. We need to make sure to get the right brush for our pets.
10. Food Dispensing Toy for Fast Eaters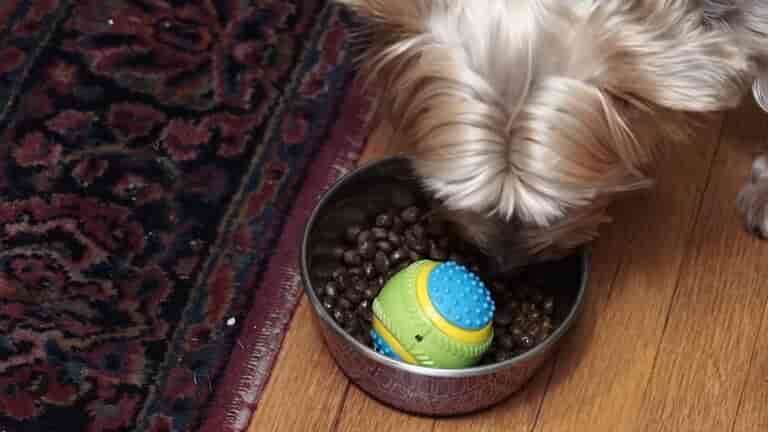 A lot of our dogs eat too quickly. That's not good, because it can cause serious health problems. One way to keep them from gobbling down their food too fast is to distract them with a food-dispensing toy.
If you're looking for a substitute to keep your dog entertained, try tennis balls. They are not only good for slowing down their eating but also provide them with an engaging mental workout. This is a healthy solution for both their minds and bodies.
11. Flour or Cornstarch Stops Dogs Nail from Bleeding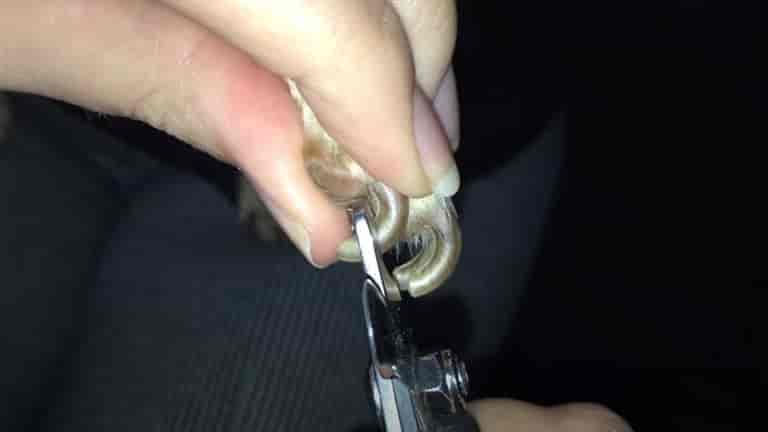 Cutting a pet's nails is difficult, but not impossible. Not all of us can do it well. But, if we make a mistake and cut their nails too short, it can quickly become a big problem. We may notice blood. This is a sensitive topic. So, if you happen to make a mistake, Do not panic. Keep a quick med ready.
Mix your water and flour, baking soda, or cornstarch to create a clean and smooth paste. Apply it to your nails and leave it on for a few minutes.
12. Front Clip Harness for a Fun Run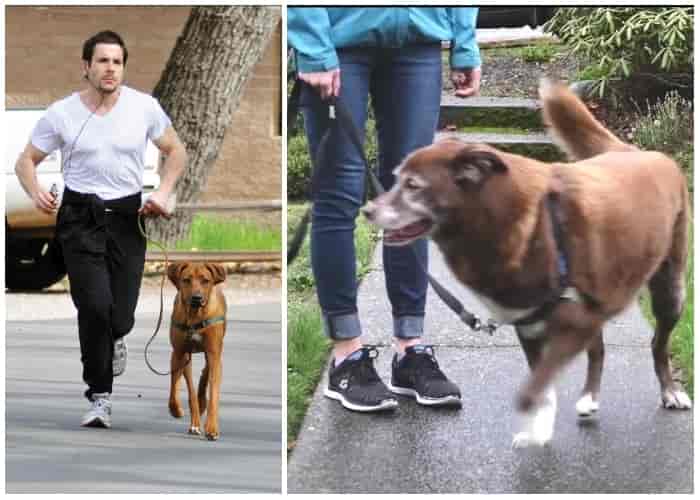 Most of our dogs pull on their leash whenever we go out with them in a harness. What to do? We need a simple solution. The best way to solve the problem is to buy a front-clip harness.
We can use back-clipped harnesses to teach the dog to walk with a loose leash. We can swap out the retractable leash for a normal 6-foot leash so the dog can experience what it would be like to walk with a less restrictive leash.
13. Appreciation Helps Quick Potty Training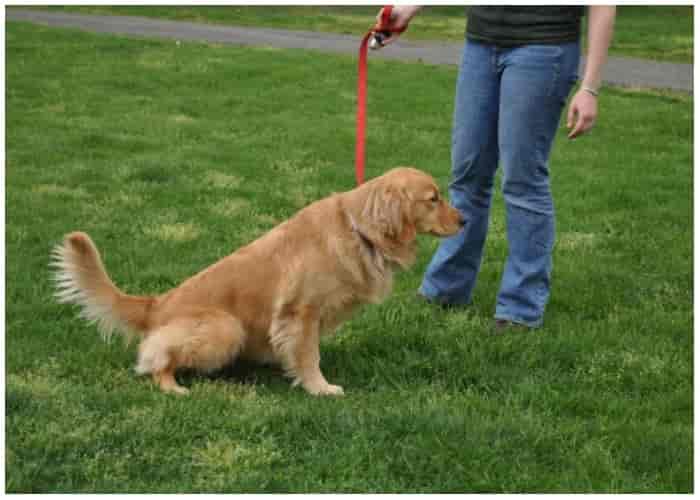 Potty training your pet can be difficult, but it's worth it! To start, set up the potty in the same place where they do their business. When they go to their litter, praise them for doing a good job. You should also reward them with treats every time they go to the potty.
The best way to motivate a dog is to be attentive to their every pee and poop. That will excite them.
14. Microchip Works as a Permanent Identifier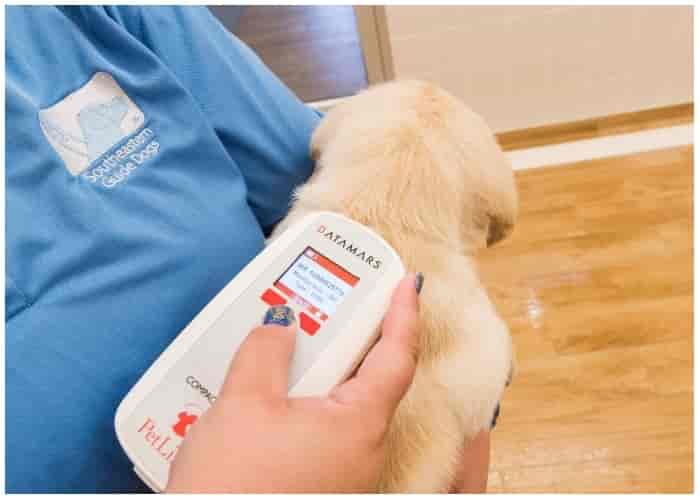 Some of our pets tend to be free and wild and want to go and explore on their own. To keep track of them and make sure they don't get lost, we can use microchips that are attached to their bandanas.
The microchip in your pet's neck will reveal information that will help you find them if they ever get lost. But you need to make sure the information is still up-to-date with the microchip company in case you move.
15. Upgrade Vehicles with Restrainers for Dogs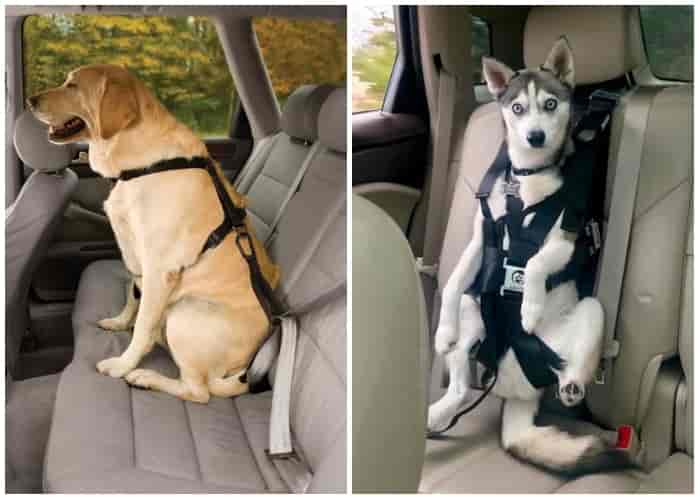 We understand that it's fun for dogs to look out car windows, but it can be risky. They might get hit by debris on the road and damage their hearing, and even though they might not want to jump out, they could spot something and do it anyway.
When we're going to be traveling at a speed faster than 20 mph, it's a good idea to have the dog confined in the car. Doing so will help keep the pet safe and secure.
16. The White Towel Challenge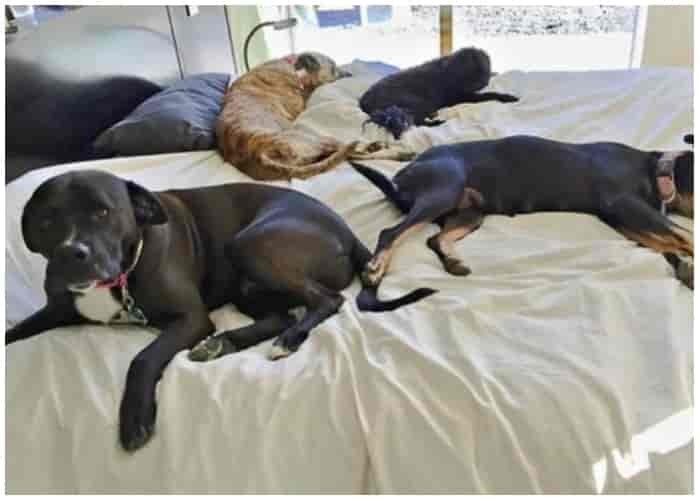 You love your pets, and they love you back. But what happens when your furry friends get fleas? Fleas are a common phenomenon that can be very irritating and harmful to the health of your pets. In order to keep these pests from infesting your house, it is very important to check for them regularly.
Calling out the enemy. If you want to know if your pet has fleas, don't worry. There's an easy way to find out. Have them lie down on a white towel and brush their fur with a comb or your fingers. Look closely! Any loose flea dirt that falls from the pet is easy to see on the sheet.
17. Watch Out from Hot Pavements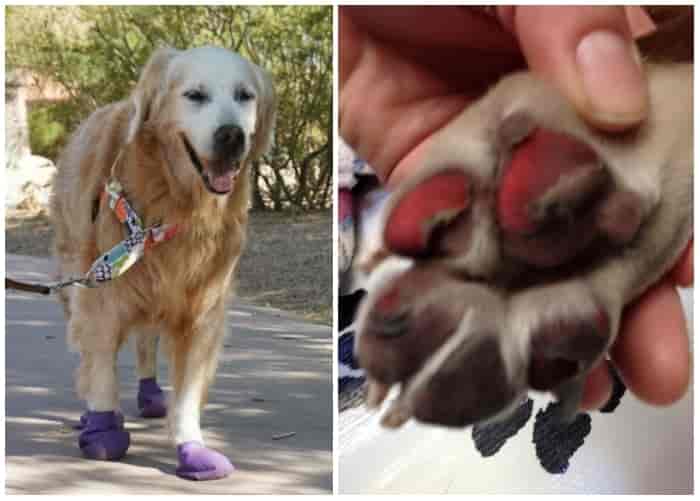 Summer is a beautiful time of year to enjoy the outdoors, but hot pavement can harm a dog's paws. To avoid this, we should always investigate the temperature of the pavement before our pup steps out.
If we cannot hold it there for 5 seconds, it's too hot for the dog. If this is the case, we need to consider getting them out of the sun as soon as possible and either walking them or keeping them on the grass or in the shade for as long as it's hot outside.
18. Clicker Training Helps Mark Good Behavior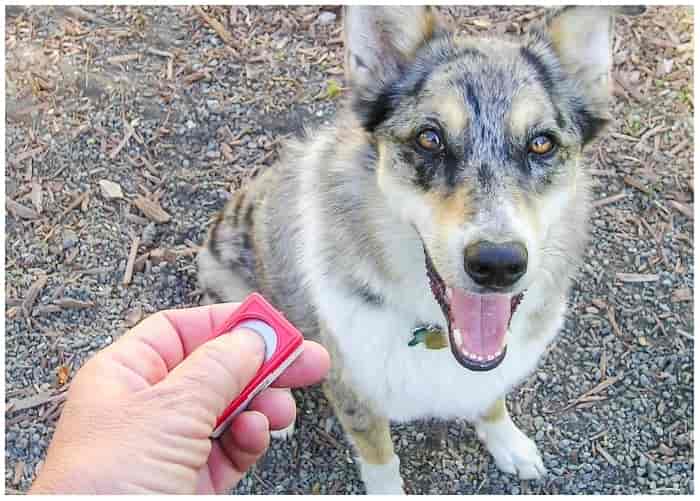 Pets want to praise too! In order for them to grow and bond, it's crucial that we take the time to praise them. If we don't do it right when they do something nice, they won't be able to receive the message. That's why we should keep a clicker handy.
Training your dog to be polite can be difficult. Fortunately, there are techniques that help train them to be better behaved. One is clicker training, which makes it easier to reward them for excellent conduct.
19. Keep Vaseline Handy for the Winter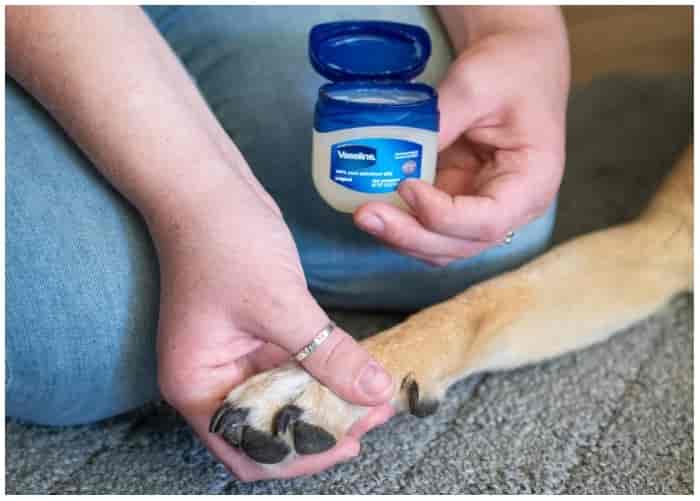 Winter is coming! Unfortunately, it's not all fun and games for pet owners. Many pet owners complain their pets have dryness in their paws during winter. We have paw bums available to help with this problem. Some pet parents are opting for paw bums to keep the moisture in their dogs' paws.
Pets can be tough to take care of during cold winter months. If you don't want to use the cold hard ground as a place for them to sleep, we can use petroleum jelly like Vaseline. It's proven to relieve dry and flaky skin as well as prevent cracking and bleeding.
20. Soften Dry Food with Lukewarm Water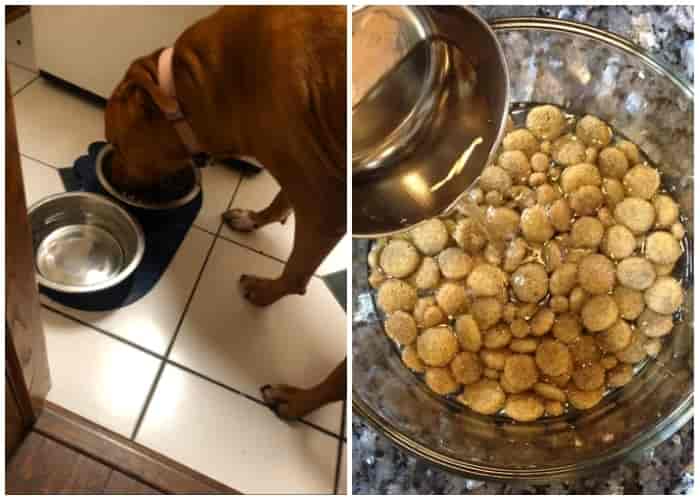 The thing is, a lot of pet owners are opting for dry food over wet. That's because they think it's healthier. But now they're finding out that their pets don't like it as much as they thought they would. Plus, the dry food can be hard to swallow, so if you start feeding your pet dry food, they may have difficulties swallowing.
If your pet doesn't have enough teeth to chew his food, think about using just a cup of hot water with dry food. This will soften the food and make it easier for your animal to eat.
21. Drawers Make Good Pet Beds
The dog drawer is a fantastic way to save space and keep your home clean, and it can also provide a comfy and convenient bed for your dog.
To make this work, you need to remove the drawers or shelves from a dresser. You can then place a dog bed in the empty space. This is one of the cutest hacks on our list.
22. DIY Tents with Old T-shirts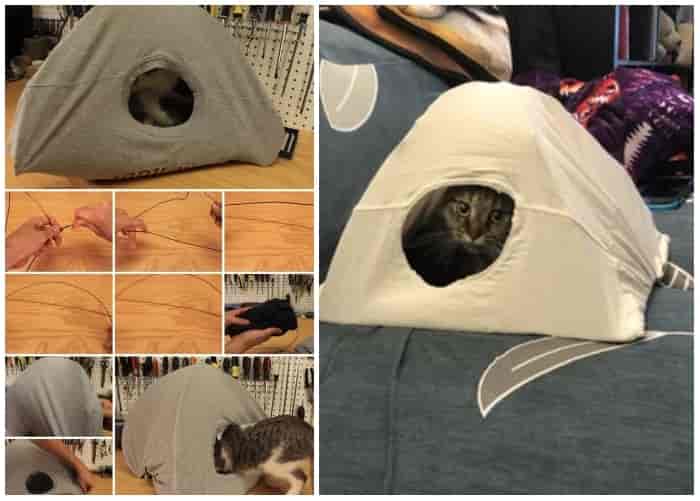 Cats are curious tiny animals. They love to explore small places where they can get stuck. In order to help them out, we need a 15×15 sheet of cardboard, two metal coathangers (to make a cradle), and a shirt (to make it cozy).
If you have a shirt that your cat loves to play in, then you're in luck. All they need is cardboard, coathangers, and tape to make their own tent. First, cut the coathangers' hooks and bend them into a double arch. Then secure them to the cardboard with tape, pull the shirt over, and presto! An instant cat tent.