Combining art and science can help you get the perfect credit card according to your requirements.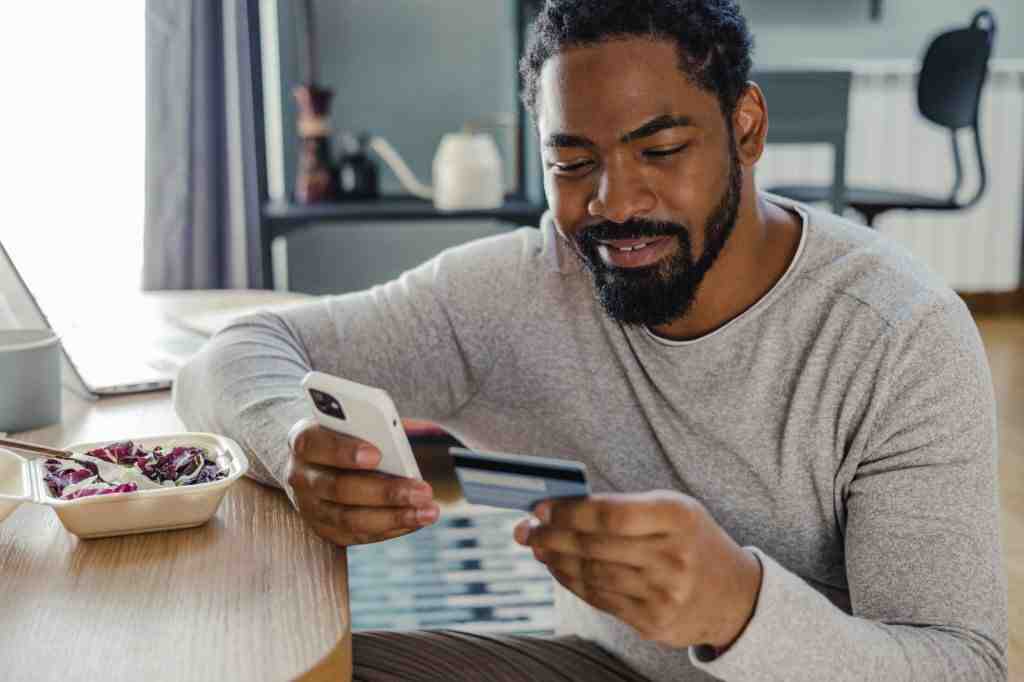 There is no single credit card that is superior to all others in all categories — or for all people. To select the best card you must know your preferences, spending habits and ask the right questions to the card companies.
To find the best credit card for you, follow these seven steps.
1. Check Your Credit Score And Credit Report
Credit score and credit report are the first determining factor to get the finest card.
There are multiple resources on internet where you can check your credit score. CreditWise from Capital One and Discover Credit Scorecard are two best sources to check your score card. These services also provide knowledge about your credit's influencing variables as well as suggestions for how to improve it. To check credit score and credit report the above mentioned forum will not obliged you to buy their services.
Credit score ranges vary by credit scoring model (FICO or VantageScore). but creditors use FICO Scores in 90% of U.S. lending decisions, so we listed those ranges below.
FICO Score ranges
Very poor:300 to 579
Fair:580 to 669
Good:670 to 739
Very good:740 to 799
Excellent:800 to 850
Once you are aware of the bracket you belong within, you can adjust your search for credit cards. Consider cards that require credit equal to or less than yours. If your credit score is good or fair, you should look into cards with good specifications.
Even if your credit score is in the good range, it doesn't mean you'll be granted access to a credit card that needs good credit. In addition to your credit score, credit card issuers take into account your salary and spending habits.
Bad credit may also bring you away from getting a credit card.
2. Credit Card You Needed
You will prefer to choose the card that is according to your needs.
If you are a businessman you will not prefer the interest base card, no matter how beneficial the interest base card is, because you are use to invest money in your business.
4 main types of credit card: reward, 0% APR, build credit, and balance transfer:
a. Rewards
If you have no debt and a good credit score, rewards credit cards will be useful. It is because they help you offset the costs of purchases and pay for future travel (by redeeming Points or Miles).
Reward cards come in a variety of shapes, sizes, and colors. These cards offer extra rewards in common spending categories (Travel, Gas, Groceries, and Dining Out) that can be redeemed for statement credits, gift cards, airline tickets, hotel rooms, and other items. Type of rewards may varies.
Depending on the rewards card you choose, you might receive additional benefits such as free flights, hotel stays, car rentals, movie tickets and even discounts at local retailers. In short, you can get any kind of extra rewards.
b. 0% APR
A zero interest rate period is one where there are no annual fees, no balance transfer fee and no penalty APR. This makes it ideal for those looking to establish or rebuild credit.
c. Build Credit
A credit builder credit card is designed to assist people who have no credit history or get their credit rating back on track after being denied credit.
d. Balance Transfer
The most important feature to be considered is 0% balance transfer.
You should ideally get a balance-free credit line with an introductory rate of zero percent for at least six months. If that's not feasible, then you should go for the one with the highest interest rate during the first year.
Balance transfer fee is an important factor if two cards are similar.
If you're wondering how to choose a credit card for balance transfers, go with the one that has the lowest balance transfer fee.
3. By Asking Questions You Can Narrow Down Credit Card Options
NerdWallet's credit card comparison tool is used to sort results based on credit score and monthly spending. That tool is helpful for you to find the right credit card.
Secured credit cards
Will secured credit cards help me build my credit? Select a credit card that sends any payment receipt to all the major credit bureaus. Many secured cards don't do this.
How much does it cost to open an account, including the annual fee? The rewards on these cards generally aren't high enough to warrant an annual fee. If you cannot afford, you can likely avoid this expense. For secured cards, the security deposit is lower and better for you. Your credit limit may be directly related to how much of a deposit you make.
You may be able to graduate to a better type of account later on. Choose one that allows you to build up your balance and then upgrade to a different type of account with better terms. This will help you keep your cards open for longer periods of time, which will boost your average length of accounts overall.
For low-rate, no-fee credit card offers or balance transfer credit cards:
You should look for a credit cards that give you plenty of time to pay off your balance without incurring any additional fees in the U.S. or foreign transaction fees. If you plan to carry a balance for several years, choose a credit card with a low ongoing Annual Percentage Rate.
What is the credit score needed to get approved for a new loan? You'll also want to know about any annual fee associated with your loan. Some cards charge an annual fee if you carry a balance, so check with your lender before applying. Also note that the interest rate on a credit line is often higher than the interest rate on a personal loan.
You might want to look into cards that give you 0% interest for a limited time period (perhaps just a few months) rather than a large initial cash back reward.
For rewards, travel or cash-back cards:
Minimize your spending on everyday spending. These type of credit card reduce your spending by providing cash rewards, on purchasing somethings, or give some concessions on required spending. However, there is possibility of spending requirements of the card issuers.
No expiration date on rewards in some cards. On some cards, your rewards do not expire and you can get those rewards when you want. On the other hand, some credit card companies give limited time to get the rewards.
Then you finally pick a card, keep in mind that, on the application, you can include all income you have reasonable access to, not just your personal income. For students, that can include money from grants and scholarships, or allowances from parents. For others, it may include a partner or spouse's income.
Apply for a card when you're confident in your chances of approval and you know that you'll use the new card account. "You want to start slowly to build your credit history," Griff says. "It's very hard to go from zero to 60 with your first few card applications." Showing credit card issuers that you can responsibly handle a credit card by paying your bills on time and not going over your credit limit will be essential in building your credit history down the line.
4.Choose The Credit Card that Offer You The Maximum Overall Value
Choosing among several similar options can be hard. If you've already identified which product has the best chance of success, then choose that one. If not, then it's time for a final round.
Look closely for differences. All other values being equal, here are some factors that might set a card apart:
Cards for college students:
Credit limit automatically increases. Certain credit card companies raise your credit limit after few on-time payments.
Some credit card companies pay you back part of your initial security deposits when they give you an introductory rate. They then charge you interest on top of that.
0% Annual percentage rate
To decide which credit card offers the best 0% introductory APR, consider how long the 0% introductory APR will last. Look for the longest 0% introductory APR.
APRs vary from one card to another, so use sign-up bonuses, rewards, and other factors to choose the right card for you. People who have irregular income and get a balance from time to time focus on this point.
5. Look for the best deals
Once you've chosen the right kind of card for you, it's time to start looking for the best offers. You may want to consider bonuses for reward programs, the length of the introductory interest rate, and tools for increasing your score.
When deciding whether to take out an auto loan, don't forget to consider the annual fee, foreign transactions fee, late payment fee, and APR. These are all included.
You may want to look into pre-qualifying for cards before making an application. It doesn't hurt your score, but it won't necessarily get you approved either. Applying for a new account will affect your score.
If you qualify for one credit card but don't qualify for another, it may be helpful to know which card to choose.
6. Decide How Much You Will Pay Off Each Month
If you plan to carry a balance on your credit card, choosing a card with an ongoing low-interest rate should be your priority. The interest rate is referred to as the annual percentage rate or APR. Some cards offer an introductory 0% APR, which can be attractive if you plan to make a purchase and pay in the given time frame. Be sure to note how long the initial rate will last and what the new APR will be. It's essential to recognize that late payments can trigger an increase in your APR.
If you plan on transferring a balance from another card to a new card to save on interest, be sure to answer these questions:
What is the balance transfer fee?
Is there a limit to how much debt I can transfer to the card?
What kind of debt can I transfer to the card?
What is the APR introductory rate, and what is the rate after the initial APR expires?
7. Determine How You Spend Your Money
Find a card that rewards you for purchases you usually make. If you plan to use your credit card on almost everything you buy, and you pay off your statement at the end of the month, look for a card that will give you a flat-rate cashback reward every month. Flat-rate cashback cards provide you with the same percentage of cash back on anything you purchase. They are the most flexible of all rewards since they are actual dollars and cents that you can use for anything.
Other cashback cards will vary the percentage based on specific categories of purchases, such as gas, restaurants or groceries. These work well for customers who make recurring purchases or pay monthly expenses using a credit card. Since you are going to make these purchases anyway, getting rewarded for them can be a great benefit.
If you enjoy travel and want to earn free trips, consider what incentives are most important to you. Look for a travel card that helps you earn free travel, comes to your aid in travel-related emergencies, and doesn't charge fees for using it internationally. Additional travel perks may include rental car coverage, lost baggage insurance and travel delay insurance.
When choosing between travel cards, be sure to compare how you earn rewards, as well as how you redeem those rewards. Some cards offer higher percentages on travel-based purchases and a lower rate on other purchases. If you are loyal to a particular hotel chain or airline, consider a co-branded card that allows you to earn higher points or percentages when you make purchases from their brands. These cards often offer perks such as priority boarding, waived baggage fees and upgrades.
Keep an eye out for sign-up bonuses too, but be sure you can cover the spending required to earn the bonus. Some programs have limitations and expiration dates; if you travel internationally, make sure the card you choose has worldwide acceptance. It's always a good idea to take along a secondary card as well.
8. You've Found The Best Cards. What's Next?
You have chosen the most suited card for you. Is it enough?
No, you should not stop there. Use your card the right way to get the most for your money. To establish credit, pay your bills in full each time they come due and don't spend too much of your available cash.
Stick to your debt payoff plan if you snagged a 0% APR deal. Use your card for regular purchases and pay off your account in full each month if you want to earn points.
Even if you're attempting to build credit, borrow money, or obtain incentives, the credit card you use should assist you in meeting your financial objectives in the most rational and efficient manner possible. Don't settle for less. Find your best credit card here.