You can now own a cryptocurrency for something as unique as your fingerprint. NFTs, or non-fungible tokens, are becoming increasingly popular — and increasingly valuable. One NFT by digital artist Beeple (above) sold for $69 million. And many other NFTs have fetched multimillion-dollar prices.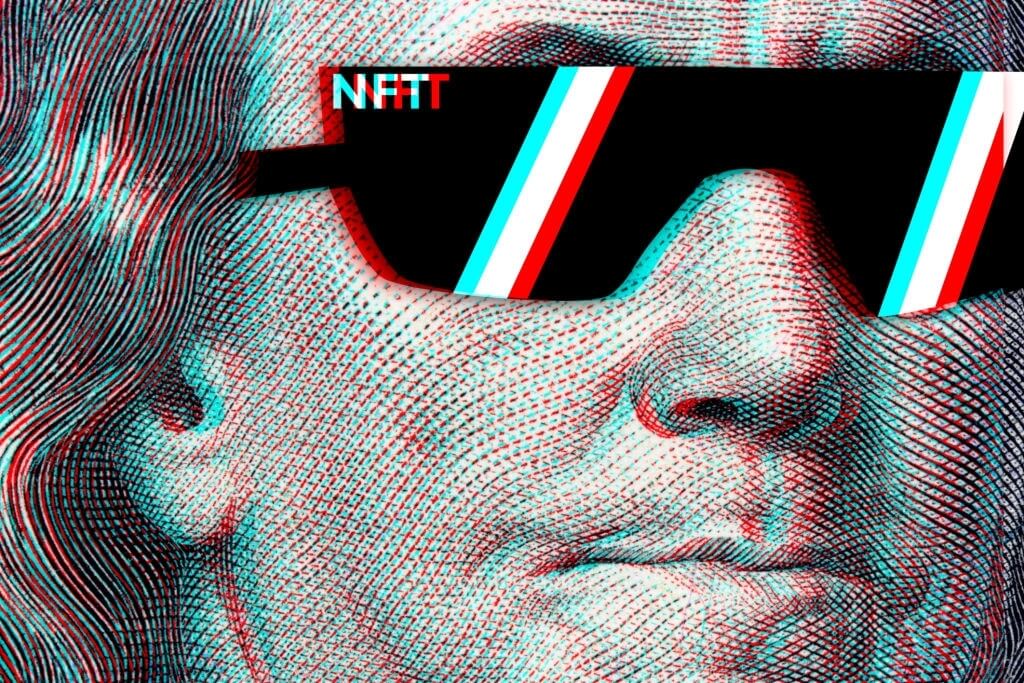 More and more people are throwing their money into the cryptocurrency craze for big profits. This article is a step-by-step guide on how to mine and sell an NFT.
1. Pick your item
First things first. What are the basics of a digital asset you want to turn into an NFT? Think of it as any digital item with a sole owner. It can be something you make, like a custom painting or video game collectible, or even memes or gifs. The rarity of this type of asset gives it value, because it is one of a kind.
One way to make sure that you are not committing an intellectual property infringement is to make sure that you own the rights to the product before turning it into a NFT. It could get you into legal trouble if you create an NFT for a digital asset that you don't have the rights to.
2. Choose your blockchain
Setting up a digital wallet is the first step to acquiring an NFT. A digital wallet will provide you with access to your crypto assets and give you a safe place for them. Some of the more popular NFT wallets include Metamask, Math Wallet, AlphaWallet, Trust Wallet, and Coinbase Wallet.
Connecting your cryptocurrency to your digital wallet is an important step in the process. While most NFT platforms accept Ether, the currency of the Ethereum blockchain, you may want to go ahead and purchase some if you do not already have it. This can be done by buying Ethereum through a reputable exchange like Coinbase.
4. Select your NFT marketplace
So you want to create an NFT? Choose an NFT marketplace. Some of the best NFT marketplaces for this include OpenSea, Axie Marketplace, Larva Labs, CryptoPunks, NBA Top Shot Marketplace, Rarible, SuperRare, Foundation, Nifty Gateway, Mintable, and ThetaDrop.
When you find an NFT, you'll need to find the right marketplace to sell it on. For example, Axie Infinity is a popular NFT game that has its own online marketplace for buying and selling characters or other items. Other marketplaces, such as NBA Top Shot, focus on a specific sport. Some marketplaces require their own cryptocurrency.
OpenSea is usually a good place to start. It allows you to create your own NFTs and sell them too. $3.4 billion worth of NFTs were sold through the marketplace in August 2021.
The activation of the NFT will require your digital wallet to be linked with it. This will allow you to interact with your marketplace, pay fees for minting your token, and hold any proceeds from your token sale.
5. Upload your file
There are a variety of ways to monetize your NFT. Choosing the right one is up to you, but there are often benefits and drawbacks.
Sell it at a fixed price

: By setting a fixed price, you'll allow the first person willing to meet that price to 

buy your NFT

. 

Set a timed auction

: A timed auction will give those interested in your NFT a time limit to submit their final bid.

Start an unlimited auction

: An unlimited auction doesn't set a time limit. Instead, you have control to end the auction whenever you want.
Setting up an auction is a great way to keep track of your NFT and make some profit off it. Decide on the price, what royalties you'll receive, and how long the auction will last. Fees can also be a concern: don't set your prices too low or you could lose money when they resell on the secondary market.
Making NFTs can be a profitable investment
It's important to take a close look at the costs of running an NFT on a platform. For example, if you use a new blockchain protocol, listing fees, NFT minting fees, commissions on the sale, and transaction fees might be included. Additionally, many transaction fees vary depending on the volatility in cryptocurrency pricing. If this is something you're interested in, it's important to thoroughly research the costs to mint and sell your NFT.