Every day we make a lot of usual actions and do not even think that there are unexpected solutions that can significantly ease the routine.
We love to make things easier and offer you 15 tricks that you want to use right now.
1. Use the rest of the sauce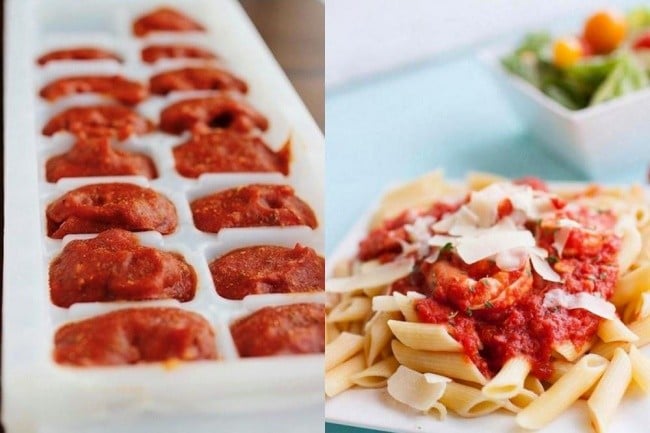 The remaining sauce can be frozen in an ice mold and used when there is absolutely no time for a full dinner. Just heat it with pasta and cheese – and you're done.
2. Thinly cut cheese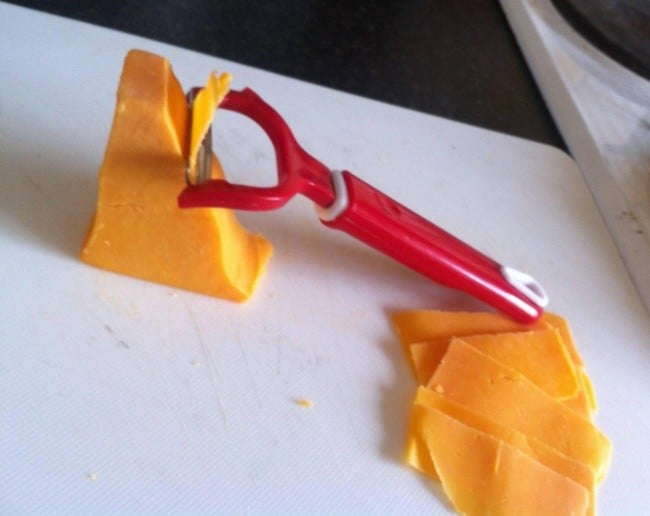 It's time to think about why it never crossed our minds. But it's obvious: to get skinny slices of cheese; you need to use an ordinary knife for peeling potatoes.
3. Squeeze the juice from lemons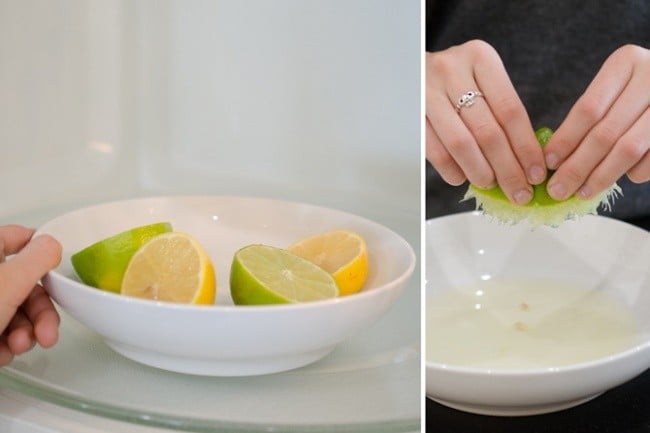 If there is no juicer on hand and you need to squeeze the juice out of the lemons with your hands, heat them in the microwave, and things will go smoothly.
4. Dry the remaining greens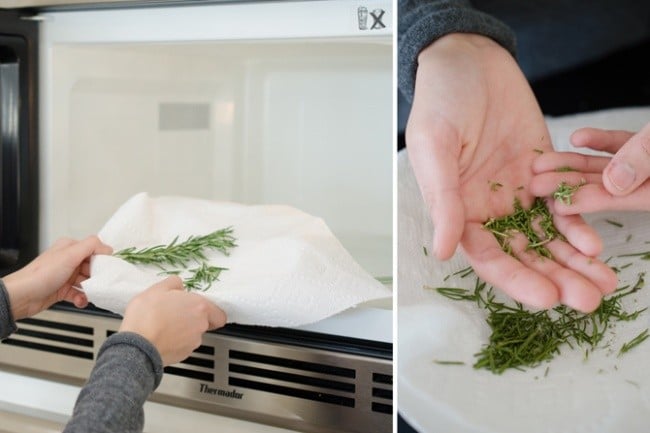 When there are tiny fresh greens left after cooking, this does not mean that it needs to be thrown out. Just dry it in the microwave for a minute and use it next time.
5. We collect fragments of glass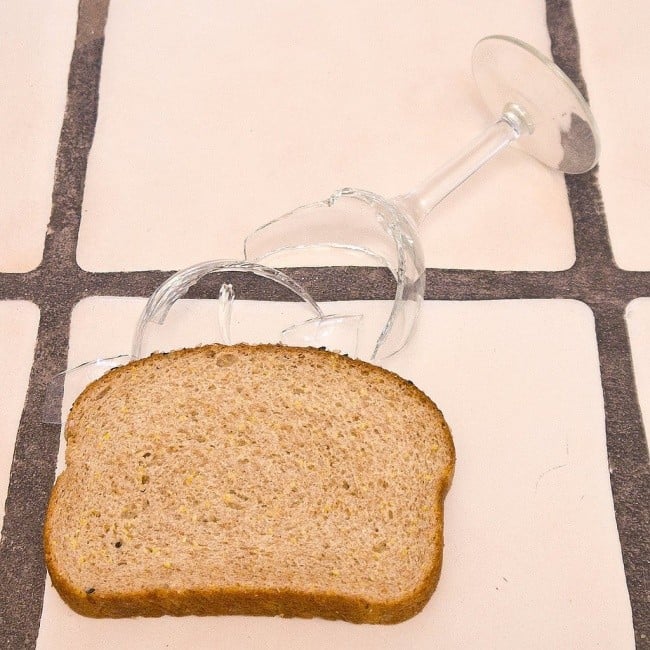 Broken glass is a guaranteed headache. You can simplify the situation with a slice of bread. Thanks to its texture, it will even collect fragments that are not visible.
6. Fix the spoon on the edge of the pan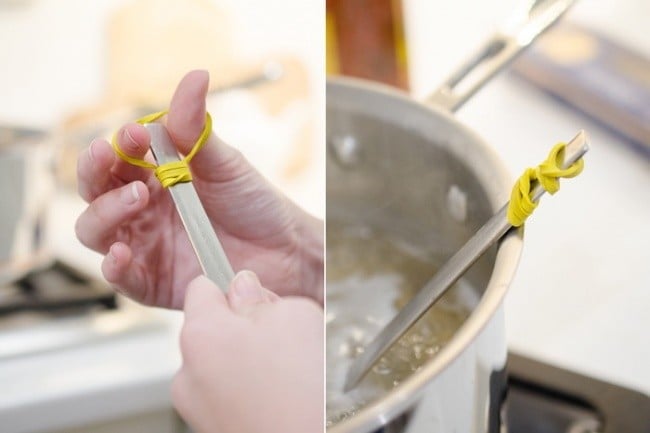 So that the spoon no longer falls into the pan, you need to wrap its tip with the most ordinary rubber band.
7. Remove corn from the cob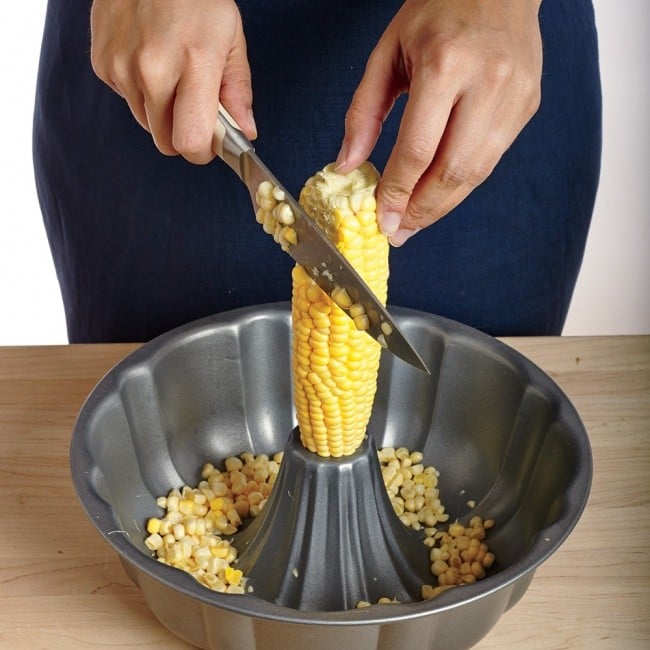 Place the cob with the pointed end into the muffin pan and cut the grains from top to bottom. The bottom line is corn in a bowl, and no mess around.
8. Open banks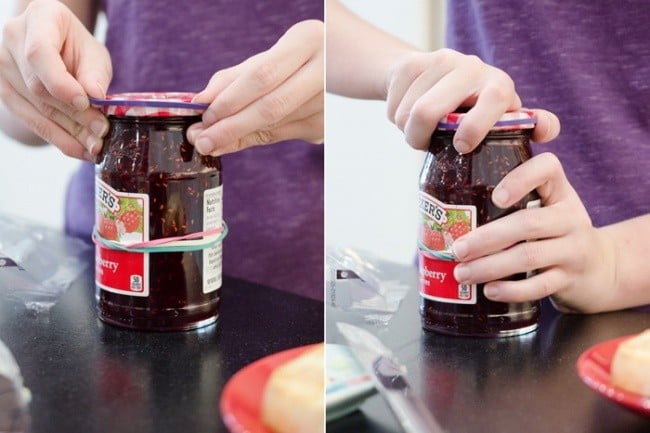 Everyone tried to open a tight jar with a towel. The next time this trick does not work, try to do it with stationery gum, as shown in the photo. The result will pleasantly surprise you.
9. Measure the products with a spoon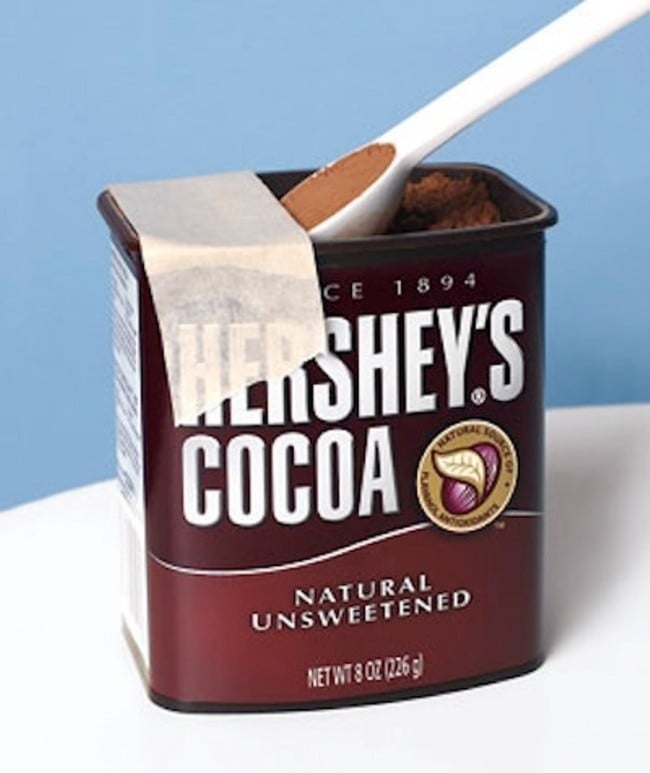 Get a precisely measured spoon of a product that will help to mask tape, mounted on the edge of the can.
10. Fix the cutting board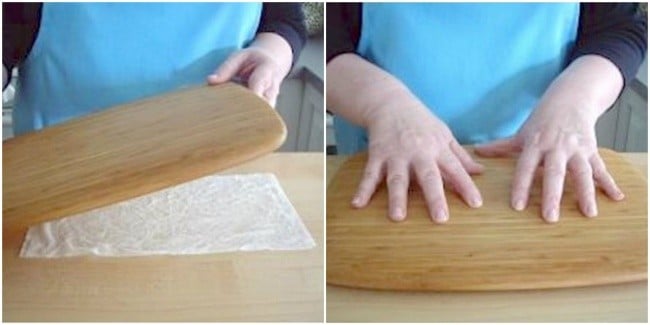 To prevent the board from "traveling" when cutting, simply place a wet paper towel under it. Yes, yes, we also did not know about this.
11. Extend the life of wax candles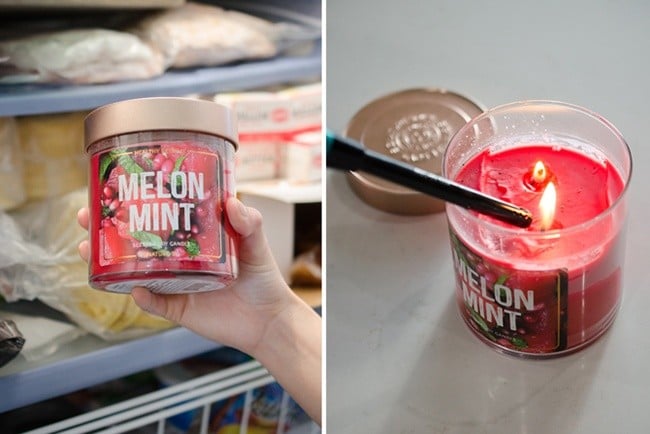 Just put a wax candle in the freezer for a day before lighting it. The candle will burn more slowly and will last twice as long.
12. Use spaghetti instead of a match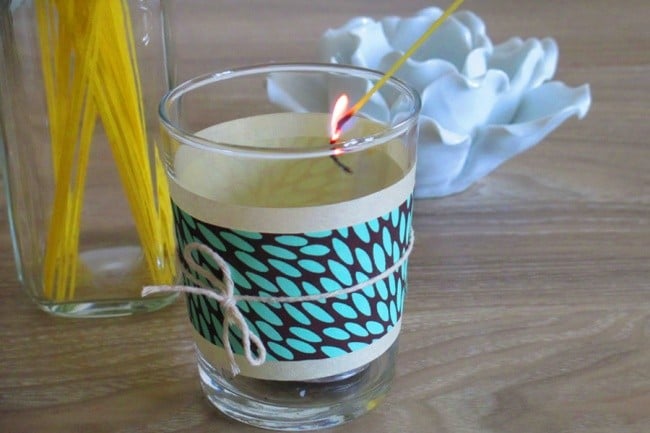 Yes, it sounds wild, but it really works. When there are no longer matches, you can use one raw straw of spaghetti. Lit candles for one or two!
13. Fasten garbage bags
Plastic bags are simply designed to be reused as trash. If you agree with this, you know how often they fall into the bucket. The solution is simple – fasten on both sides of the hook for clothes.
14. We clean the bottles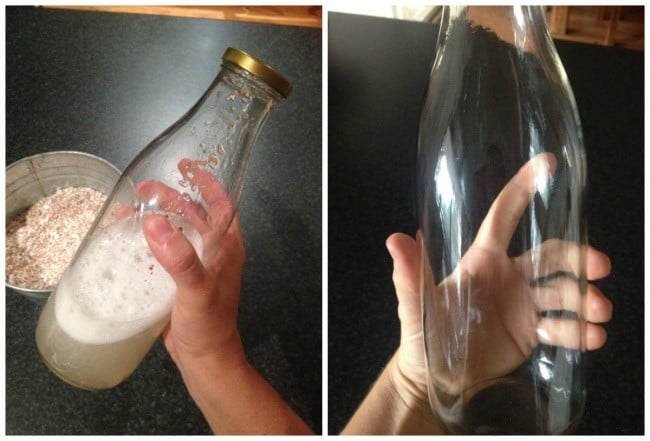 Not always there is a suitable brush for cleaning a bottle, but you can go for such a trick: pour crumbled eggshells, close, and shake well. The shell will remove all the dirt from the walls; it remains only to rinse the vessel thoroughly.
17. Decorate cupcakes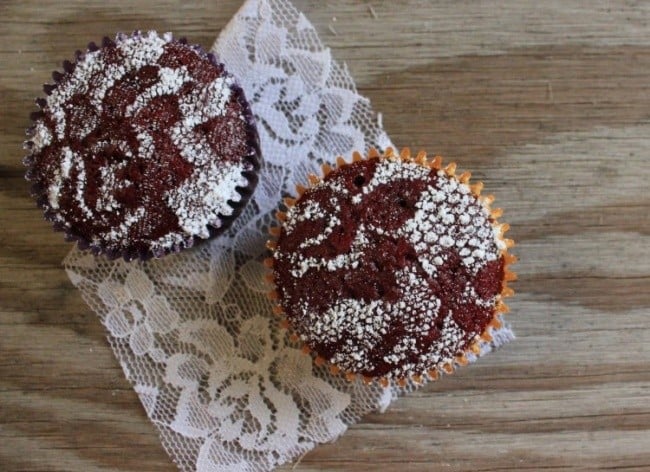 A quick solution to decorate cupcakes is powdered sugar sprinkled through a piece of lace.