7. Cats Cost Less Than Dogs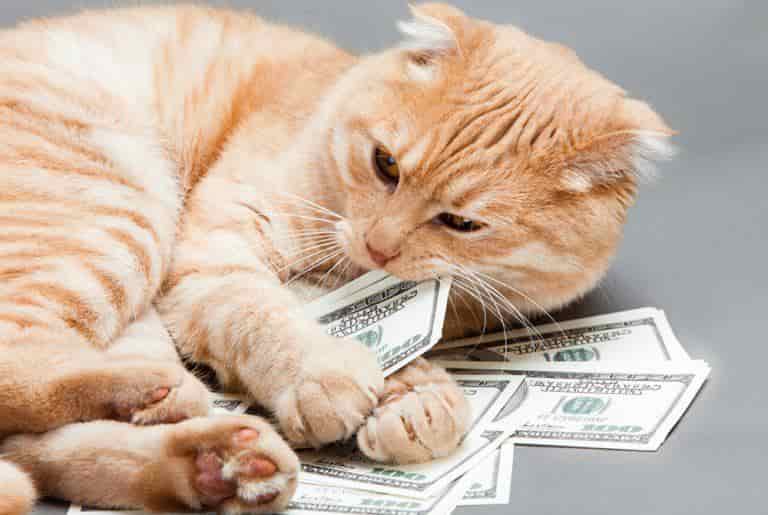 One of the many benefits of owning a cat is that they typically come with a lower price tag than dogs. Not only are cat supplies cheaper, but vet care is typically less expensive for our feline friends. Cats are smaller than most dogs and require fewer purchases, making them a more affordable pet option overall.
Cats are usually perfectly happy with "toys" that don't cost anything. My cats' favorite toys are pieces of cardboard, milk jug rings, and those silicone bracelets that you get from donating a couple of dollars to certain charities.