2. Yawning when you yawn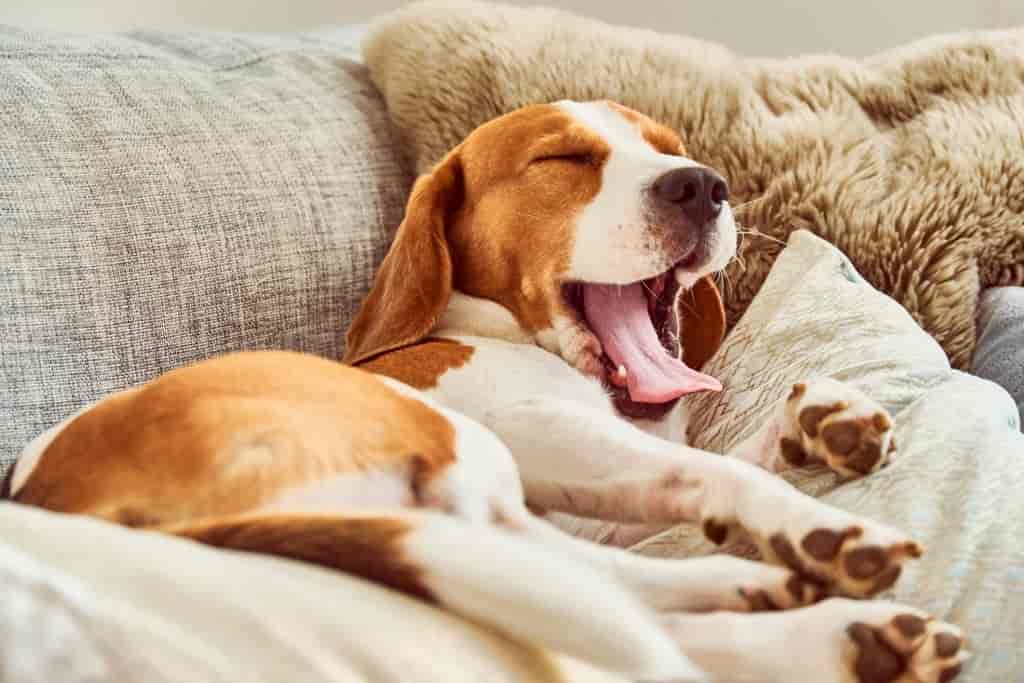 Yawning is contagious. For example, when we see someone yawn, we might yawn too. Dogs, because they've been bred to read human emotions, also yawn when their owner or a loved one yawn.
A study found that when humans see someone yawn, the reflex in their brain is one of empathy. It's impossible to know if dogs have empathy, but it's possible that a dog will yawn at the same time as a human because they've bonded with them.
The study found that dogs were more likely to yawn when their owner yawned and not a stranger.