3. Cats Are Low-Maintenance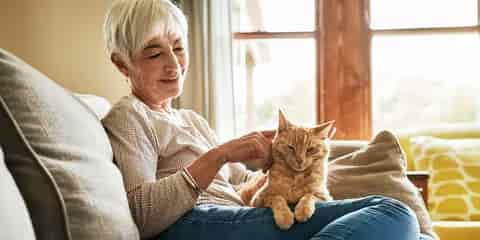 In general, cats are much more self-sufficient than other pets. They don't need to be taken outside multiple times a day for bathroom and exercise walks, and they also don't require nearly as much training as dogs. Cats are also self-cleaning, which means you don't have to spend time and effort cleaning up after them.
Though cats still need love and attention, they are independent creatures that don't require as much interaction as dogs. A cat is content to curl up next to you while you work, while a dog may demand your undivided attention. Cats can also be left home by themselves while you are at work and are much less likely to destroy your house while you are gone.