6. Cats Protect Your Home From Pests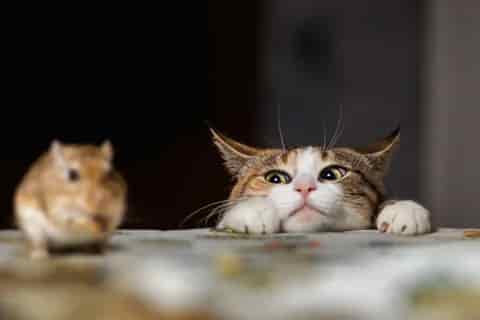 The presence of a cat is usually enough to keep mice and rats away. If a rogue rodent does find its way into your house, however, your cat's natural predator instincts will kick in. Though it can be gross finding remains of your fluffy friend's hunting victories, it still beats having vermin running loose through your home.
A well-fed cat is a happy cat, and a happy cat is a healthy cat. Not only do cats keep your home safe from pesky insects, but they're also known to be excellent hunters. So, before you go out and purchase an expensive bug zapper, consider investing in a furry friend instead. Just be warned that not all bugs are tasty to cats – your cat may not be too keen on eating ladybugs!