11. Rottweiler
Rottweilers were bred as working dogs and continue to serve in many roles including police work, military service, and driving cattle. They are known for their courageous and alert nature, making them perfect for working in these demanding fields.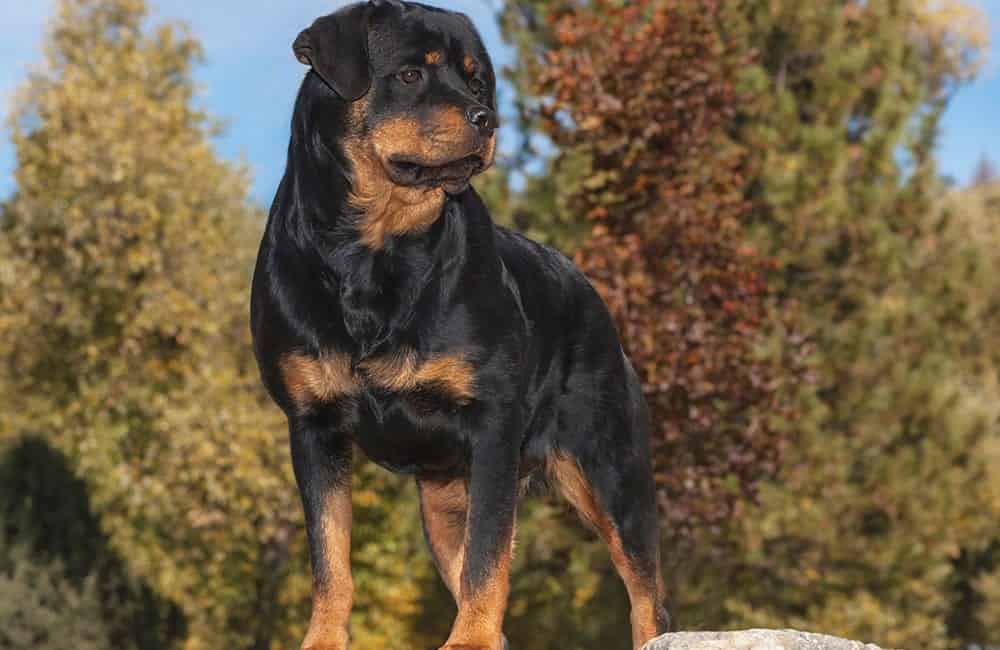 Despite their bad reputation, rottweilers can be very pleasant dogs if they are socialized early on. Some are quieter, while others are goofballs. Males can weigh up to 130 pounds. They are very protective of their family and can be very loyal canine companions.
Though rottweilers are great dogs, some cities have banned them. However, the facts behind these bans are debatable, so you should make sure that your city doesn't have laws against you owning a Rottie. However, illegal rottweiler ownership won't exactly make national headlines, it could get you a stiff fine and your dog taken away.
Average price: $2,000*
country of origin: Germany