2. Czechoslovakian wolfdog
the Czechoslovakian wolfdog is known for its striking silver-gray and yellow-gray coat. This dog has a lineage that dates back to 1955 when it was created in an experiment conducted by the Cssr breed association. Although it may look like a wolf, the wolfdog is actually quite friendly.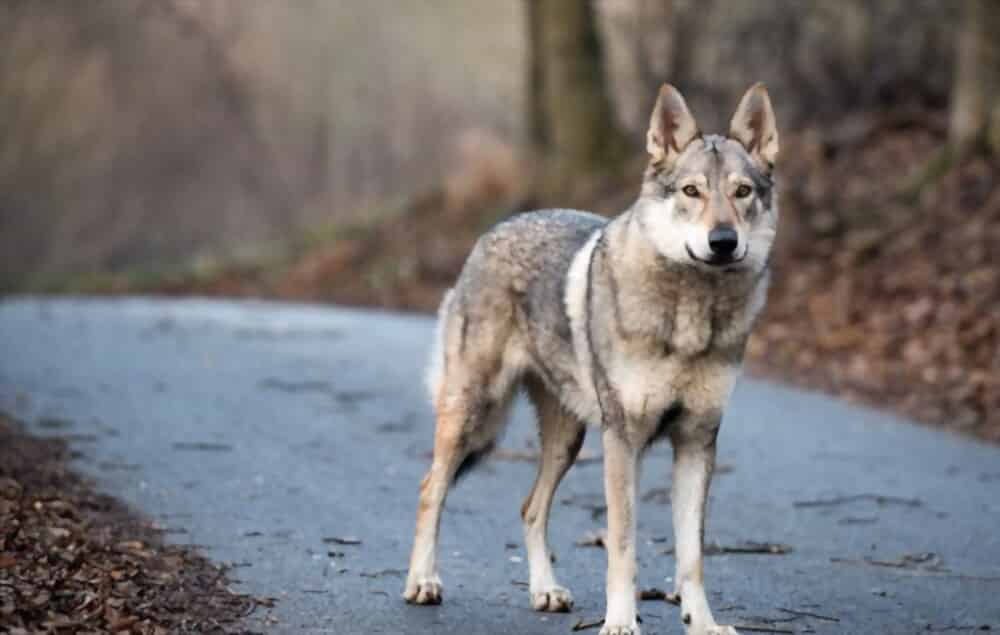 This sociable and fearless dog comes from a cross-breed of wolves and guards dogs, making it a rare find. With just 340 registered in Slovakia, Italy, and a few other countries, this dog is sure to be a conversation starter – and for good reason! Its price tag of up to $1,500 only adds to its appeal.
Despite being lovable creatures, wolfdogs are illegal in many states. These states have bans on owning and breeding wolf hybrids, and the regulations vary from county to county. Occasionally, tales of illegal wolfdog ownership will make headlines.
Average price: $1,500*
country of origin: Czech Republic/Slovakia