4. Old Spoons Herb Markers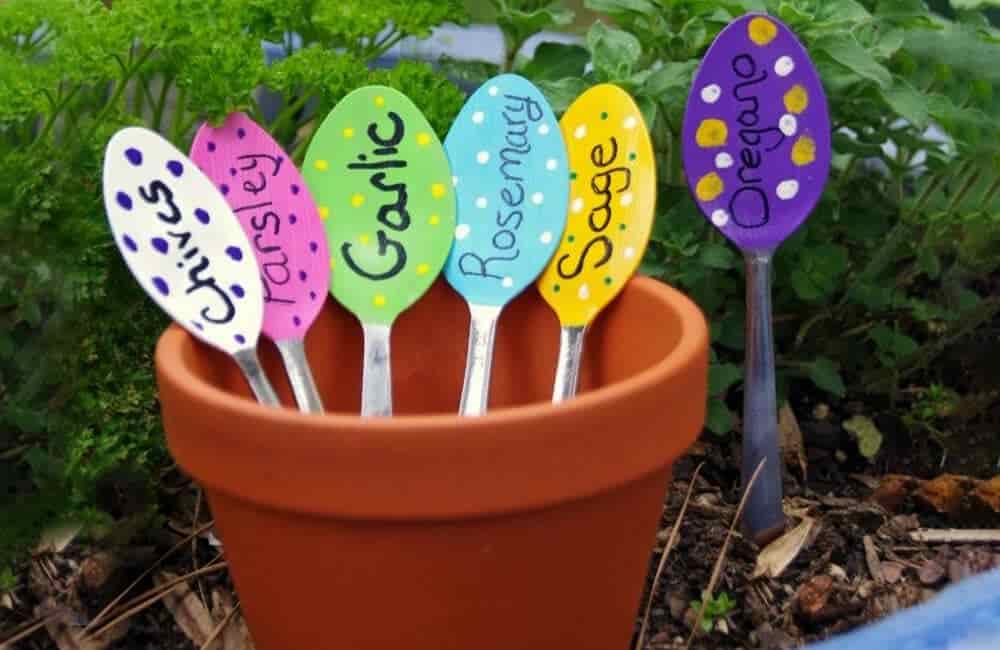 Materials Needed: Metal spoons, paint, hammer
If you are new to growing herbs, you may face difficulty telling the plants apart, especially when they are seedlings. So, what can you do to differentiate your herb plants?
Using herb markers can help you deal with this problem. But instead of using the regular boring ones, you can get creative and beautify your herb garden with self-decorated herb markers.
You need first to purchase all-surface paint, which is available on online stores, including eBay. Then flatten the spoons using a hammer and paint them in your preferred patterns. Don't forget to add the name of the herbs.
Let the markers dry out and stick them into the planters. This entire creative adventure should cost you about $5. If you prefer, you can go for wooden spoons instead of metal ones.