5. Purse Planter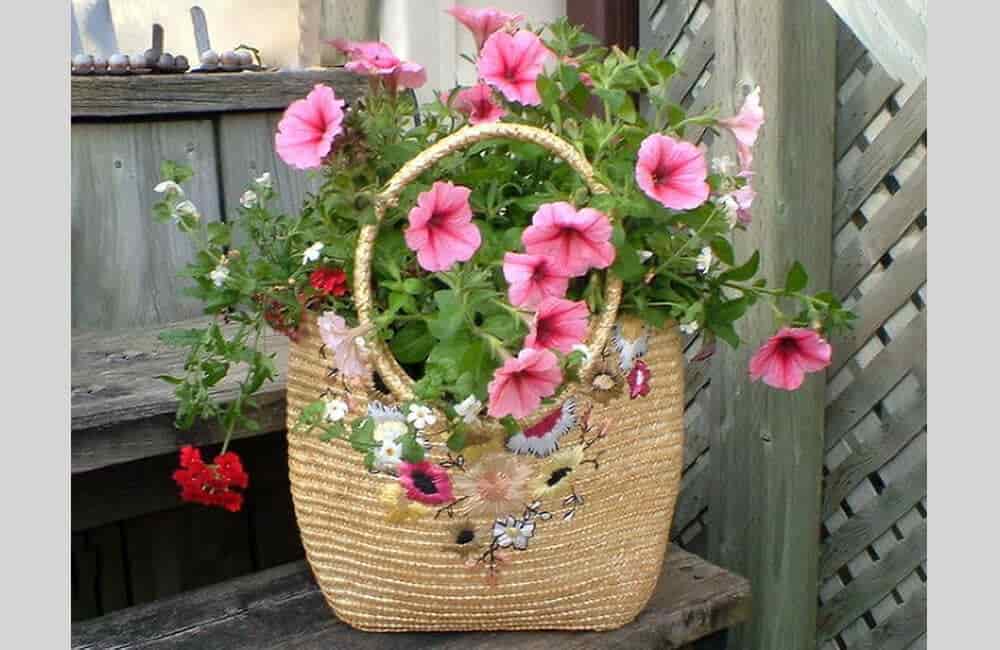 Materials Needed: An old purse, plastic bag, plants
How about recycling your old purse into a fancy planter? Yes, it's possible.
Beautifying your garden can be costly if you are looking to purchase ornaments from a supermarket or plant shop. But you can make your garden stand out for a lot less using things you are not using anymore, for example, an old purse.
Here is how you can do it;
• line the inside of the purse with a plastic bag;
• add pea gravel;
• add potting soil and place your plant into the purse.
The purse planter should be placed where it can't get wet to make it last longer. You can also decorate the outside of the purse to make it more attractive.