7. Eggshell Seed Starter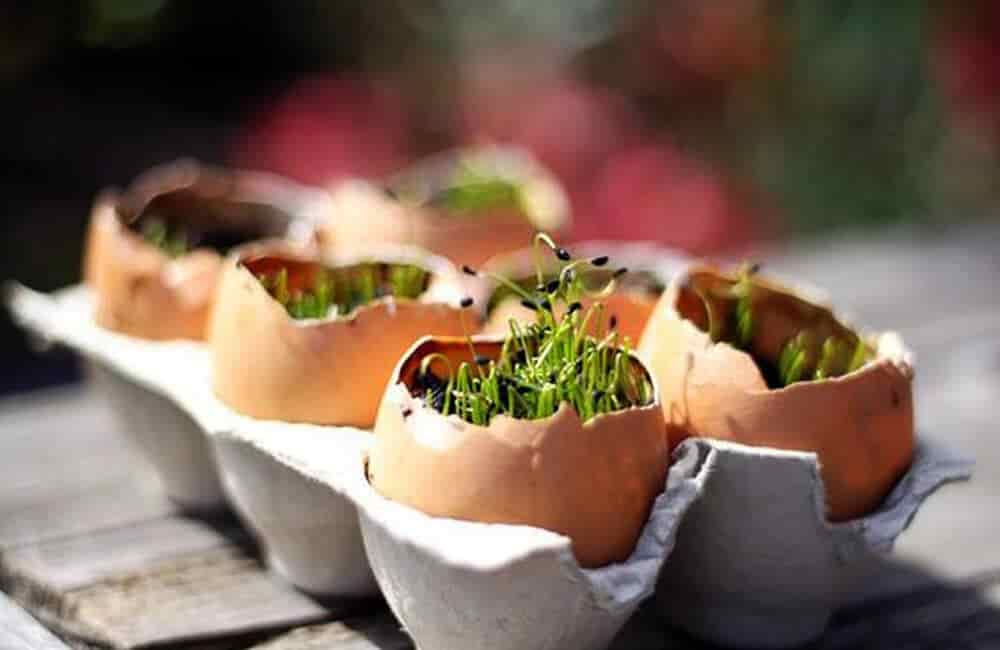 Materials Needed: Eggshells, compost, seeds
Eggshells have several uses in gardening, including a rich calcium source for your soil.
Like how eggshells provide a perfect condition for the growth of baby chicks before they break, you can also use eggshells to help your seeds germinate until they are ready to be transplanted.
Rinse the cracked eggshells and fill them with a pre-moistened seed starting mix. Place the eggshell pots at the sunny side of your windows, using the egg carton as a stand. Then watch as your seedlings develop.
If you don't have eggs at home, you can get a dozen for less than $2 at a store.