3. Glow-in-the-Dark Planters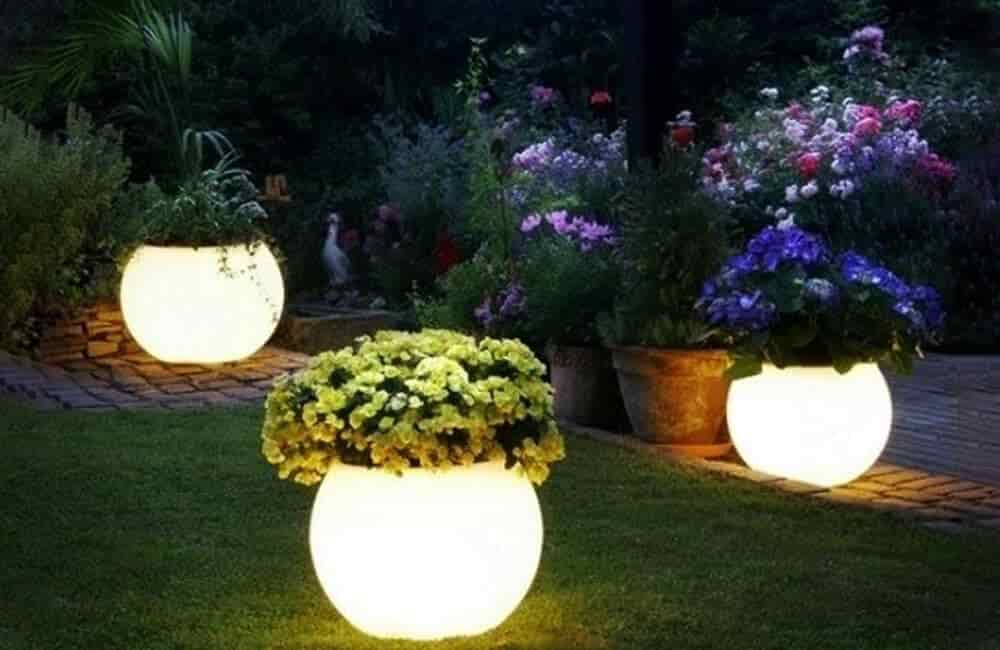 Materials Needed: Planters, indoor/outdoor paint, glow-in-the-dark paint
Can you imagine the feeling you get from having your garden lit up as the sunsets? But it can cost you a lot to get it done.
However, if you a fan of DIY, you can get creative and add ambiance to your garden using some paints and planters.
You need to purchase some indoor/outdoor paint and glow-in-the-dark paint from a paint store or Amazon. You will also need a paintbrush, plastic wrap, newspaper or paper bag, and planters – if you don't have them.
Here are the simple steps you can take to make your glow-in-dark planters;
• Paint the planters with the indoor/outdoor paint and let it dry;
• Turn the pots upside down on the plastic wrap and pour the glow paint;
• Even out the glow layer and let it dry; and
• Add a plant
You can get glow-in-the-dark paint for about $12 and plant pots at $15.