3. Dark Yellow Urine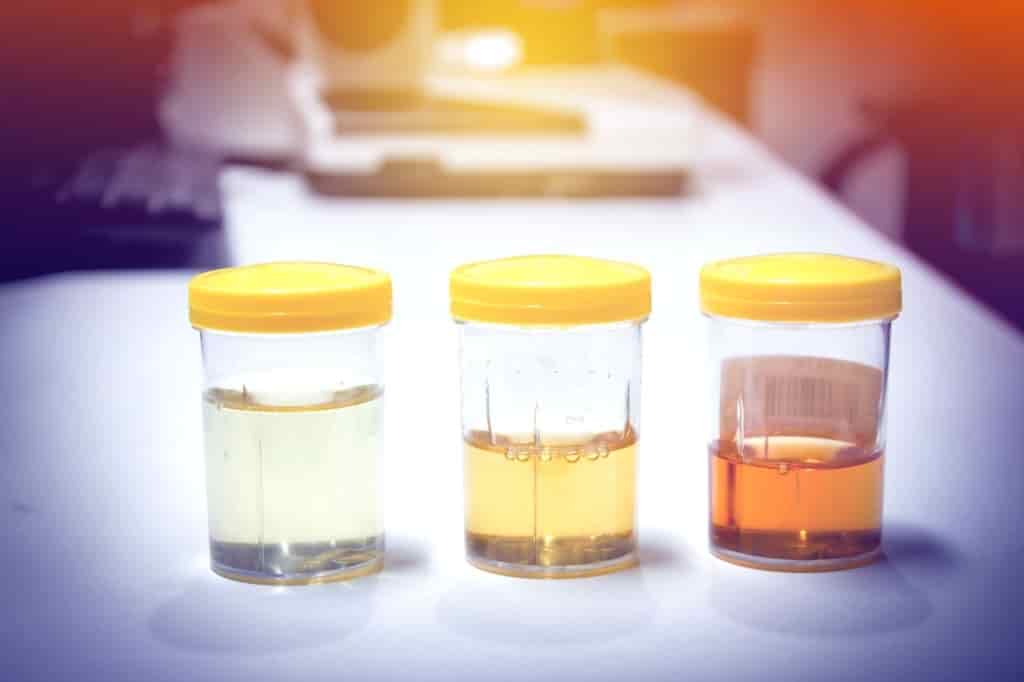 The different urine shades can serve as indicators of various health conditions, from dehydration to more severe diseases like bladder cancer.
Less than 4-5 trips a day with dark urine of amber or honey colour are signs that you're not taking sufficient fluids. This is usually because the kidneys responsible for filtering waste, are trying to retain water to perform their functions due to low body water levels.
Since there is less water in the urine, the compounds and toxins become more concentrated, which is why the darker, unhealthy colour. Pale to light yellow urine indicates you're drinking enough water.