8. Newfoundland
The Newfoundland was bred in the dominion of Newfoundland, which was located in modern-day Canada. The dog's breeding took place before the confederation of Canada was even formed, and Newfoundland is a large breed that is noted for its long coats and heavy bone structure.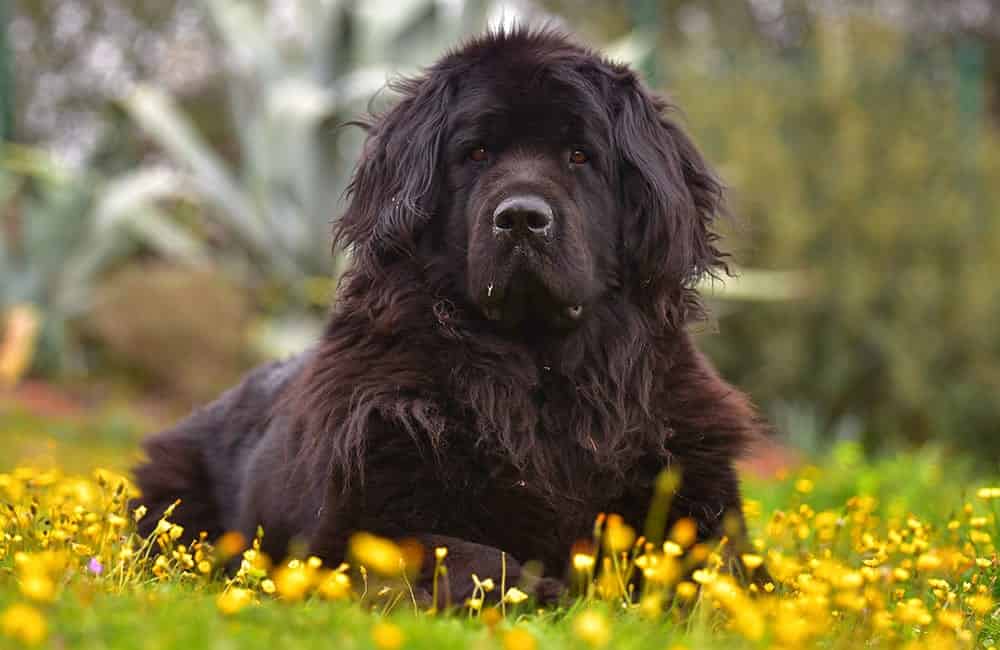 This large breed of dog is known for its gentle demeanor and trainability. Despite its impressive size, it is a docile pet that can be trained to perform a variety of tasks. Most often black, grey, or brown in color, this breed can live up to 10 years.
If you're looking for a friendly dog that loves making new friends, you should consider a Newfoundland. These dogs are gentle and good-natured, and you can often see them playing and interacting with other animals – even foxes! One woman in Alberta, Canada even reported that her young female fox and her three-year-old Newfoundland had become best friends.
Average price: $2,000*
country of origin: Canada