6. Vaseline: A Car Owner's Best Friend
We usually think of Vaseline as a solution for extremely dry skin or cracked lips in cold weather, but experts say its effectiveness for a dashboard is comparable to specialized products.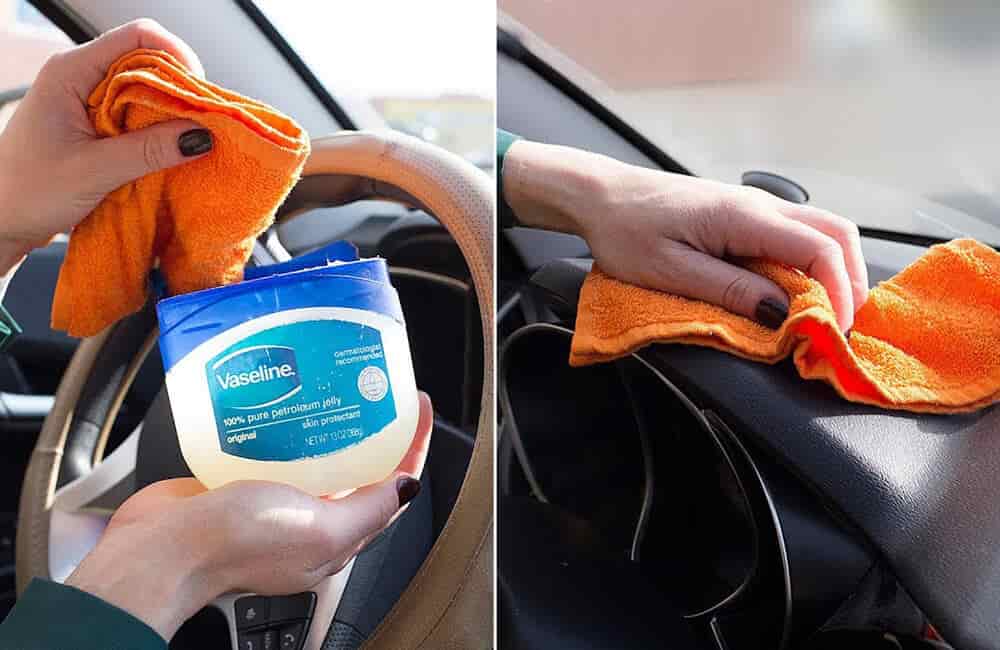 Here's a clever trick for cleaning your car's dashboard: start by spraying it down with a little water and some cleaning solution, then wipe it dry. Once it's dry, apply a small amount of petroleum jelly to a clean cloth and give it another good cleaning.