8. Paper Towels Always Come in Handy
In any cleaning situation, paper towels are a valuable asset. They are super absorbent and can easily replace other objects when cleaning. Plus, they're perfect for keeping in the car for any on-the-go mishaps. The only downside is that they can easily get lost in your trunk.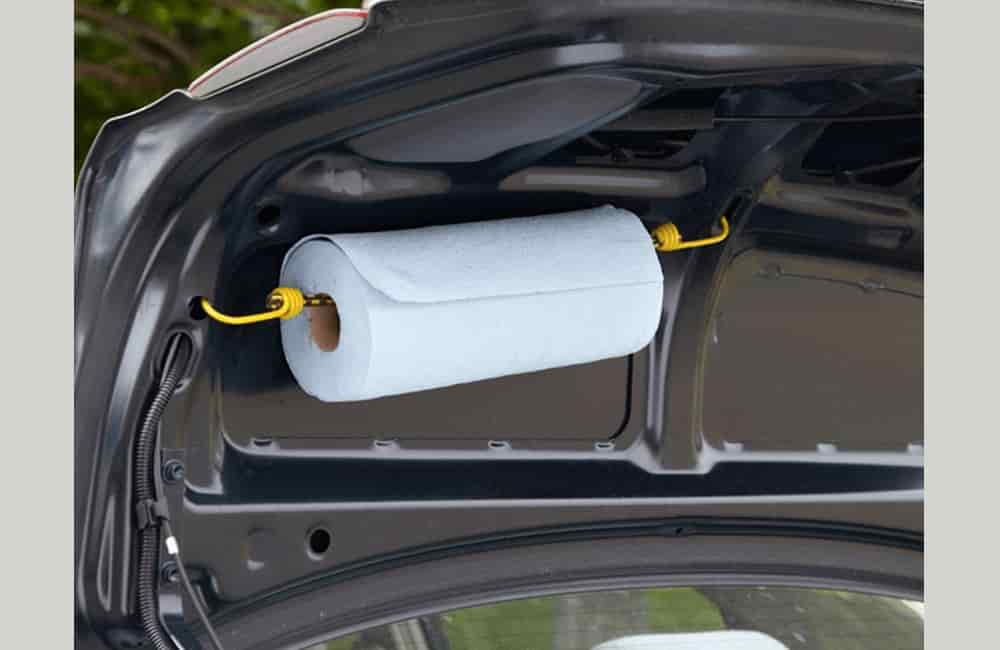 Now, you'll be able to clean up messes big and small with ease by placing a short elastic cord inside the trunk's lid and placing a roll of paper towels in there.