14. Saluki
the Saluki is one of the oldest dog breeds in the world. It is thought to have direct ancestors that were used by nomadic tribes during the bc era. These sighthounds were bred in the fertile crescent and are unique in that they hunt primarily by sight, as opposed to scent.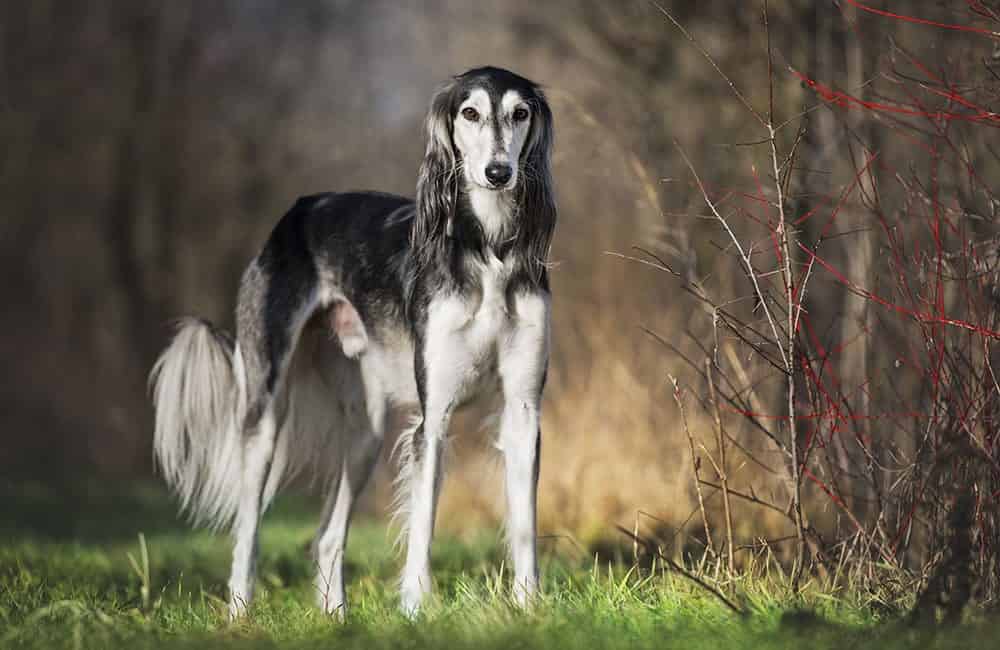 Sighthounds have been one of the first domesticated animals. Today, the Saluki is known for its hunting capabilities; it can run up to 43 miles per hour. The Saluki is known for its reserved personality and aloofness. They have a life expectancy of up to fourteen years.
Even though the Saluki might not work as a king's hunting hound anymore, this dog still likes to run around. So make sure you have plenty of toys from pet stores (or big-box stores like Walmart or target) to keep them entertained.
Average price: $2,500*
country of origin: Egypt